Green Bay Packers' Za'Darius Smith Cited for Possession of Marijuana
Published 11/02/2019, 7:39 AM EDT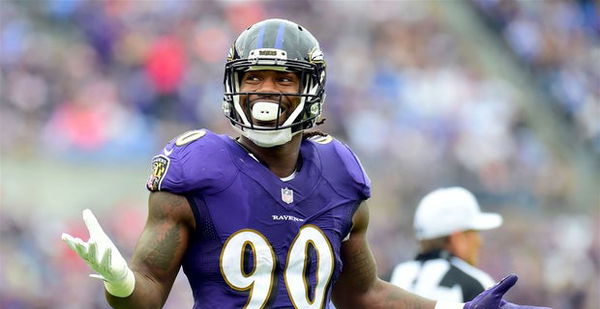 ---
---
Green Bay Packers linebacker Za'Darius Smith has been summoned to the court of law for speeding and possession of marijuana or synthetic marijuana, according to documents filed in Wisconsin Circuit Court in Racine. These are, however, not criminal charges.
ADVERTISEMENT
Article continues below this ad
The violations occurred Sept. 29, according to the documents, and a hearing date is scheduled for Thursday. The charges are not criminal charges, and Smith is not required to attend the hearing.
"The Packers are aware of the matter involving Za'Darius Smith," the team said in a statement. "We will refrain from making any further comment as it is a legal matter."
ADVERTISEMENT
Article continues below this ad
According to incident reports from the Sheriff's office obtained by Miwaukee Journal Sentinel, Smith, along with his teammates- Rashan Gary and Kingsley Keke, were returning from a trip to Chicago in a gray 2019 GMC Yukon . On their way, they were stopped for going 81 mph in a 60 mph zone. The officer who stopped them smelled marijuana and told the three men to get out of the car, and questioned them separately, with them also being handcuffed for a brief period of time.
The reports also suggested that none of them were high, but found three hollowed-out cigars containing marijuana and a vaping device in the trunk.
ADVERTISEMENT
Article continues below this ad
Za'Darius Smith happened to be driving on the way back from Chicago with teammates Rashan Gary and Kingsley Keke, when they were pulled over, searched, with police finding weed in the trunk.

"Put it on me", Za'Darius said

— IKE Packers (@IKE_Packers) November 2, 2019

Smith, since being acquired in free agency from the Baltimore Ravens, has eight sacks this year. Gary, a 21-year-old linebacker, was a first-round pick from Michigan. Keke, 23, a defensive lineman, was drafted in the fifth round after playing at Texas A&M. Smith, being the driver, took full responsibility and the other three were released once Smith was cited. The NFL will look to investigate the incident further.
ADVERTISEMENT
Article continues below this ad
Smith was acquired as free agent by the Green Bay Packers. He signed a four-year, $66 million free-agent contract in the off-season. He leads the Packers with eight sacks this season.