Grigor Dimitrov Dating Russian Billionaire Heiress
Published 12/05/2020, 1:27 PM EST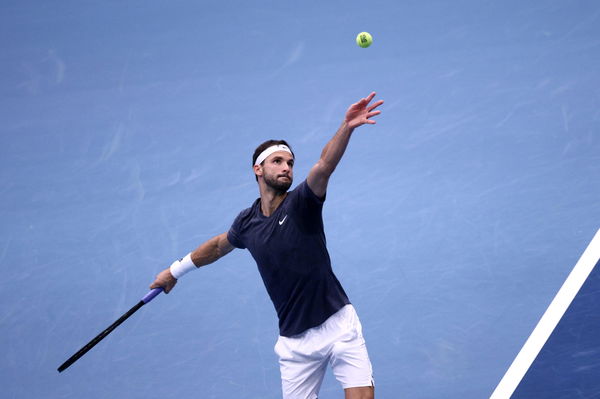 Being one of the most glamorous men on the ATP Tour, Grigor Dimitrov has always had an active love life. Recently, the tennis star uploaded an Instagram picture with his new girlfriend, Lolita Osmanova. The gorgeous daughter of the Russian entrepreneur and billionaire Eldar Osmanov, Lolita is the president of the well-known Luxury International magazine.
In the social media post, Dimitrov was cozying up to his stunning girlfriend as the couple enjoyed some romantic time together at a picturesque destination. The love birds made their relationship official by posting a snapshot of a board with the words "pont des amours" on it, meaning the love bridge.
ADVERTISEMENT
Article continues below this ad
During the 2020 Vienna Open, Osmanova was captured supporting her love interest from the player's box. Previously married to Gaspar Avdolyan for a short period, Osmanova has now been swept off her feet by the Bulgarian tennis ace.
Dating history of Grigor Dimitrov
ADVERTISEMENT
Article continues below this ad
Possessing arrestingly handsome looks, Dimitrov has dated many high-profile women over the years. In 2012, he was rumored to be dating the former World No.1, Serena Williams. During the 2013 Madrid Open, Dimitrov went public about his relationship with long-legged beauty and tennis star, Maria Sharapova. However, the couple broke up amicably after nearly a three-year relationship.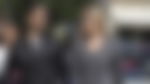 ADVERTISEMENT
Article continues below this ad
In 2015, Dimitrov started dating Pussycat Dolls singer, Nicole Scherzinger. At one time, the dazzling pair hinted about having plans of starting a family but unfortunately parted ways after a four-year relationship. Scherzinger wrote a cryptic post on Instagram that read, "I loved you at your darkest. Romans 5:8.," to confirm the breakup.
After crashing out of the quarterfinals at the Vienna Open, Dimitrov withdrew from Paris Masters because of a foot injury. World No.19 will aim to perform well at the 2021 Australian Open, which starts on February 8. Dimitrov's best result at the Australian Open was reaching the semifinals in 2017, since then he hasn't made past the fourth round.