Groundbreaking Step to Uplift Women in Esports
Published 09/17/2020, 11:43 AM EDT

Nerd Street Gamers in collaboration with Spectator Gaming recently hosted an all-women's Valorant tournament. Soon after the announcement, Riot Games included the event in its Ignition Series. In a first in the history of Esports, Riot put an all-women event at par with similar male-dominated professional events. Additionally, Riot allocated the initiative called 'FTW: For The Women' $40,000 in addition to the previous prize pool of $10,000, taking the total to $50,000.
ADVERTISEMENT
Article continues below this ad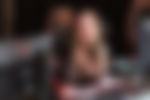 The FTW Summer Showdown featured eight amateur, professional and content creator teams that had been extended an invitation. Furthermore, four amateur team spots were up-for-grabs through a qualifier tournament.
ADVERTISEMENT
Article continues below this ad
NBC recently published an article on the same. They included a quote from one of the co-founders of the event. "We want to showcase all the female talent out there to normalize female gamers in hopes to have more co-ed teams and tournaments," said Meredith Weber, co-founder of FTW.
The articles also included quotes from Tucker Roberts, president of Spectacor Gaming, and Philadelphia Fusion. He said, "We're thrilled with the community's response to FTW's first tournament…..This event proved that there's a huge demand for more women's tournaments."
ADVERTISEMENT
Article continues below this ad
Riot Games Aim to Bring Diversity to Esports
While talking about the event, Anna Donlon, executive producer of Valorant at Riot Games said, "The Valorant team at Riot Games is 100 percent committed to fostering an inclusive environment for competition and creating safe opportunities for women to compete without fear of identity or gender-based harassment."
She further added, "When the team learned about the For The Women Summer Showdown Valorant tournament … the decision to elevate the tournament to our existing Ignition Series tournament programming and up the prize pool stakes was easy."
ADVERTISEMENT
Article continues below this ad
The move brings the possibility of increased diversity in the esports community. The tournament was also a great opportunity for the teams competing to achieve major sponsorship deals. The winners of the tournament were TeamMAJKL. They have high hopes for their competitive future and the future of women n the esports scene.