GTA 6 Popular Leaks and Rumors: Latest Rockstar Job Listing Strengthens Speculation
Published 04/30/2021, 8:15 AM EDT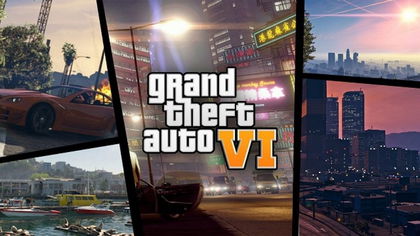 ---
---
Rumors and leaks surrounding GTA 6 are all fans have as they wait for the next edition of the popular franchise. Surprisingly, ever since last year, Rockstar and Take Two have dropped multiple hints to suggest that a title is indeed under production. Moreover, in the last few months, these rumors have been stronger than ever, meaning the successor of GTA 5 is close to a release.
ADVERTISEMENT
Article continues below this ad
All the previous rumors and leaks surrounding GTA 6 have been related to the content. Whether it's the NPCs, protagonists, or the map, there have been hints about everything. However, internet sleuths have come across a fresh piece of news that somewhat puts a timeline on the title's production.
The National, a Scot news website, recently reported Rockstar has new job listings. These listings span across the world, with a spot each in Edinburgh, India, and Lincoln. The job demands game testers for an 'upcoming project' which fans believe is none other than GTA 6.
ADVERTISEMENT
Article continues below this ad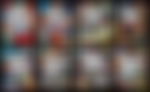 Is GTA 6 already at the testing stage?
The reported job listings across countries are slightly different. Therefore, there is a possibility that they are not for the same project. However, Rockstar Edinburg is looking for candidates who have an understanding and interest in the present gaming industry, as well as knowledge of the present crop of games, consoles, and PCs.
This listing is evidently looking for a tester for new titles. There are no reports of Rockstar working on any new titles currently except for the rumors about GTA 6. Therefore, logic dictates that the next GTA title is already in the testing stage. Hopefully, the game will be ready for release in another year or so.
GTA Online is probably getting a standalone title
ADVERTISEMENT
Article continues below this ad
The description of the Rockstar India listing is a little more interesting. The studio demands applicants to have a knowledge and understanding of previous Rockstar titles. While this could also owe to the nostalgic elements planned for GTA 6, many suggest that it is for a next-gen port of GTA 5.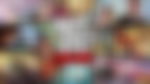 Another possibility that comes out of the Rockstar India job listing is a standalone GTA Online title. The online mode of GTA 5 gained a lot of popularity as fans waited for another edition. Seeing how many people actively play the version and the success of all the DLCs, it only makes sense to release a standalone title as well. Therefore, if GTA 6 is still a while away, at least fans have something to enjoy.
ADVERTISEMENT
Article continues below this ad
ALSO READ: GTA RP Player Pulls Off Nonviolent Heists by Stealing $50K Disguised as a Journalist