GTA 6: "Don't Knock Rockstar Down Man," says Fonteno
Published 09/14/2020, 8:04 AM EDT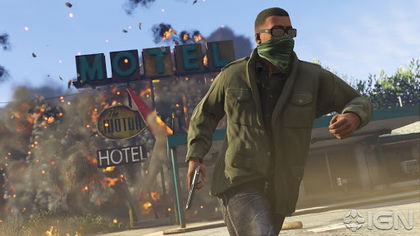 ---
---
The entire world assumed that Rockstar Games would announce the release of GTA 6 with next-gen consoles this holiday season. But evidently, Rockstar Games needs more time to deliver.
ADVERTISEMENT
Article continues below this ad
GTA 5 was an astounding success. It's been over seven years since its release, but it is still making Rockstar Games revenue. The studio has been working on new content that will roll out with the new consoles, including regular updates for the online version of the game. As good as this sounds, it just implies that the wait for another title is far from over.
This theory was fueled by voice actor Shawn Fonteno, who played 'Franklin' in GTA 5. He asked the fans to be more patient and to not "knock Rockstar down."
ADVERTISEMENT
Article continues below this ad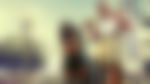 Is GTA 6 under development?
Fans have been waiting for another title in the franchise for years now. Every post by Rockstar Games is followed by fan questions asking for a formal statement around the development of the title. Although players have little information around the new title, this hasn't stopped the speculation that has emerged online, which suggests that GTA 6 could be based in Vice City.
Fonteno went live on his Instagram account and requested fans to show more patience since it can take years for a title like GTA to reach near perfection. He said, "Don't knock Rockstar down man. Don't be on 'em… Talking about 'Y'all milking GTA 5' and 'when is six gonna come out?' Y'all gotta understand, it's a process to put these games out man."
ADVERTISEMENT
Article continues below this ad
Fonteno said that it took four and a half years to film and complete GTA 5, and information starved fans might have to wait a bit longer.
The rumors that started penetrating social media last year suggested that the title could surface by 2021. But with the ongoing pandemic, things are bound to change. Fonteno brought this point up and also said, "They just can't throw anything out. Y'all wouldn't accept it if they threw GTA 6 out right now and it just had bulls**t on there. Then, y'all wouldn't support Rockstar and the GTA brand."
Fonteno has made some valid points. The size and complexity of a franchise like GTA can take a long time to finish. As restless as the fans are right now, there isn't much they can do. However, it will be exciting to see the new content GTA 5 will feature once the new consoles roll out. Stay tuned for more updates!
ADVERTISEMENT
Article continues below this ad