GTA 6: Why Rockstar Is Happy To Keep Us Waiting
Published 07/29/2020, 2:11 PM EDT
By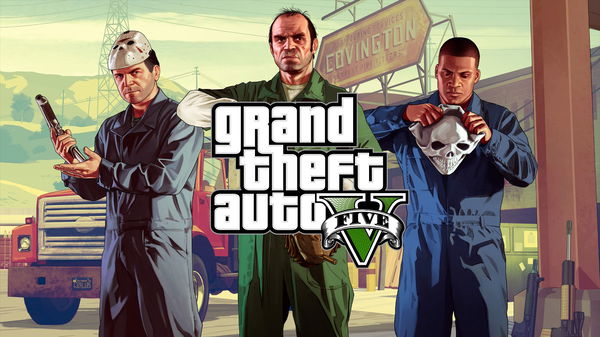 While we're anticipating the announcement of new games that might be launched for PS5, let's have a look at one of the finest games ever produced. GTA 5 has made more money than any movie, album, or video game. So much so, that even after 7 years of release, it is still printing Rockstar Games a hefty sum.
ADVERTISEMENT
Article continues below this ad
It might be a nightmare for parents as Grand Theft Auto has never been more graphic or violent but those who have played the game have called it a masterpiece. Its open world and gameplay make it one of the greatest games ever made. Personally, I spent more time stealing and locking fancy cars in my garage and then taking them out for a spin after a successful heist.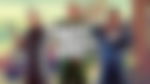 ADVERTISEMENT
Article continues below this ad
The highest-selling video game of all time
The GTA franchise has always been the crown jewel of Rockstar since the 2000s. While the first two games saw moderate success, they weren't exactly setting the world alight. If you've picked a console recently, I won't hesitate in assuming that GTA might've been your first game. GTA 5 has sold over 120 million copies since its release in 2013. In these 7 years, Rockstar Games have made an upwards of $6 billion. Unsurprisingly, they made $800 million on the first day of release. It took the title just 3 days to reach the 1 billion mark in sales. Just after a year, Rockstar Games came out with a remastered version of it, which again was purchased in abundance, making it the biggest cross-gen/ cross-platform entertainment title of all time.
ALSO READ– GTA 6 Launch Year Revealed by Marketing Budget 
GTA 5; bigger than you realize
While we might not talk about it every day, GTA 5 is always active. It goes beyond its story mode, as people still spend hours in the day playing GTA Online. With frequent updates, Rockstar Games has managed to keep the game alive, with its massive fanbase in mind.
ADVERTISEMENT
Article continues below this ad
If you 'work' hard in the game, you will be rewarded. It's alright if you can't make a fortune in real life, the online mode in GTA 5 makes it possible if you keep grinding. Even the most financially successful movie, Avengers: Endgame managed to earn $2.79 billion. Even after 6 years of its release, GTA 5 managed to earn half a billion dollars owing to its digital revenues in 2019.
What lies ahead
Fans were somewhat disappointed with the PS5 reveal event. No, you got it wrong. They aren't disappointed because Sony will be releasing a new console but rather because they were holding out hope that Sony would reveal GTA 6. Instead, Rockstar and Sony announced a remastered GT 5 for the next-gen console. Rockstar clearly expects the GTA 5 cow to keep supplying the milk. We can't really blame them given how well the title is still doing. Moreover, this also meant that GTA 6 was still some way off.
ADVERTISEMENT
Article continues below this ad
While Rockstar Games did release Red Dead Redemption 2 in 2018, the craze for another game in the Grand Theft Auto Series is beyond any measure. However, if you haven't played RDR2 yet, you should certainly give it a try. It's another significant weapon that Rockstar Games has in its arsenal.
We're more excited than ever to hear from Rockstar Games on the launch of GTA 6. However, with how things are right now, we might have to wait for a couple of years more. Hang in there guys, just hang in there.