GTA RP Player Pulls Off Nonviolent Heists by Stealing $50K Disguised as a Journalist
Published 04/25/2021, 9:46 AM EDT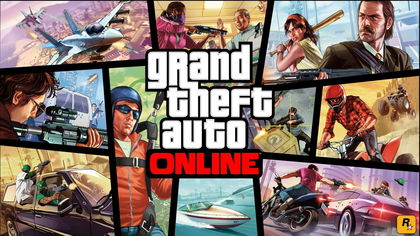 ---
---
GTA RP servers have become widely popular because of the cool storylines that players can be a part of. With streamers such as xQc, Summit1G and many more popularizing it through their streams, fans have also wanted to become part of the thrill. One of the more common activities to do in these servers involves doing a lot of criminal activities.
ADVERTISEMENT
Article continues below this ad
Players aren't stopped from committing any crimes, but they have to be wary of the law enforcement characters in the game. So, criminal activities like heists are hard to pull off. But one player broke the system by using a single trick that has bamboozled both the police and the admins.
Without confrontation he stole over $50,000 from a chain of Los Santos banks, shops, and jewelry stores across a GTA RP server. https://t.co/kEtrnnRVhq

— PC Gamer (@pcgamer) April 25, 2021
ADVERTISEMENT
Article continues below this ad
Player takes revenge for police inequality in GTA RP server
Joe Donnelly of PCGamer, showcased a very simple trick to steal money by posing as a journalist. While playing the Los Santos Life RP server, he got into trouble at the start with the police after interrupting another player assaulting an NPC. With a 10-month jail sentence for assault, he had to spend almost 10 minutes alone in a prison cell with nothing to do.
Following his release, he bought a car, took another job as a taxi driver, and became a model citizen doing normal things. But after he accidentally jumped lights one night, he got in trouble with the police once again.
Before he could give an explanation, he got zapped by a taser, and his car taken away for 'evidence'. This is when he swore revenge upon the system by stealing money right under the authorities' noses.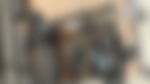 The Masterplan
In the Los Santos Life GTA RP server, players can attempt heists by stealing from banks, liquors, and jewelry stores. They can start it by using any weapon in these locations, and then they have to deal with the law enforcement until a timer runs out.
If they stay alive at the end, they get the money, but a lot of times, once they become free, the police shoot them down and take away the stolen money. To avoid this from happening, Joe did it by posing as someone that the police wouldn't be suspicious of.
ADVERTISEMENT
Article continues below this ad
Donnelly took the job of a reporter at Weazel News and then drove to the various locations in its van. First, he wielded a weapon inside the stores, and then he hid it again while the countdown ran out.
When the cops showed up to the crime scene, he revealed to them that he was a journalist, and had come here to report about the ongoing heist. He even showed them the van he'd parked near the stores to sell his story. Once the timer ended, he got the cash, ran to a clothing store and changed his appearance.
He eventually got caught after one cop saw through his lies, which led to his death. But before that he pulled off heists that earned him $50,000 in the game. It's one of the greatest modern day heist ideas, and all it took was a Weazel News van.
ADVERTISEMENT
Article continues below this ad