GTA V: Play as the Unstoppable Vitrumite With This Custom Omni-Man Mod
Published 05/18/2021, 9:28 AM EDT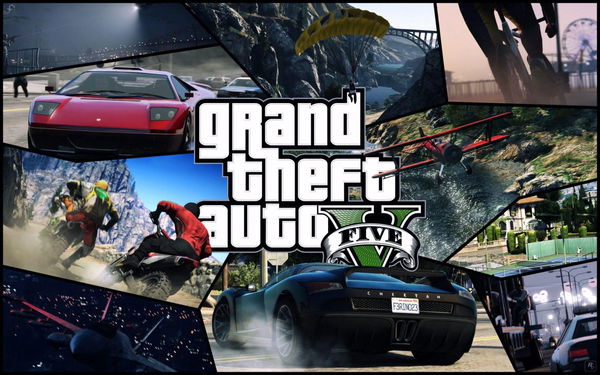 ---
---
For years, players have created countless custom mods for the popular Rockstar game, GTA V. From custom vehicles to characters, fans can now easily create and use whatever they desire. Players have already created mods of some of the most iconic pop culture characters like Superman, Iron Man, Hulk and many more.
ADVERTISEMENT
Article continues below this ad
The most recent character to join the long list of heros and villains on GTA V is the Invincible superhero, Omni-Man. The character has some insane power, and the mod easily allows players to go on a mass destruction spree.
ADVERTISEMENT
Article continues below this ad
Omni-Man enters the world of GTA V
Omni-Man became widely popular after the success of the animated adaption of the Invincible comic book series, written by Robert Kirkman. The show focuses on Mark Grayson, who gains superpowers similar to his father, Nolan Grayson. In the show, Nolan Grayson is also the Omni-Man, who is the most powerful superhero on the planet.
Both the comic book and the TV show showcased the jaw-dropping level of power the Omni-Man possesses. Many fans of the genre believe that Nolan is more powerful than Superman, Homelander from The Boys, and many more. With such an outrageous amount of superpowers and skills, it is almost impossible for even a speck of dust to fall on him.
In GTA V, the custom mod allows players to use those immense powers of the Omni-Man. Fans can easily destroy countless items, characters, and many more. Along with that, they can also fly, just like Nolan does in the show.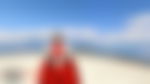 Powers of the Omni-Man
ADVERTISEMENT
Article continues below this ad
It is almost crazy how powerful the character is in GTA V. With the help of this mod, players can easily float around in the air, and also fly at super-speed. The character can travel so fast that he leaves a trail of sonic booms in his path. Other than that, fans can also run at similar speeds, and if they face any obstacle in their path, then they can destroy it just by touching it.
Players can even pick up any item from gigantic ships to tiny cars and throw it at unimaginable speeds. They can even pick a Jumbo Jet and wreck it by throwing it toward a building. Along with that, they can even throw NPCs by grabbing them by their necks and then throw them into traffic, leaving a trail of blood and blasts. Other than that, they can even rip out the heads and hearts of these characters and kill others by launching them into their faces.
The amount of destruction players can do with this mod is almost worrying but fun as well. If fans want to turn Los Santos upside down then, they should definitely try it out.
ADVERTISEMENT
Article continues below this ad