"I Don't Get Why You Guys Attack Me"- Simone Biles Calls Out Criticism for Tour Show Cancellation
Published 09/26/2021, 2:07 PM EDT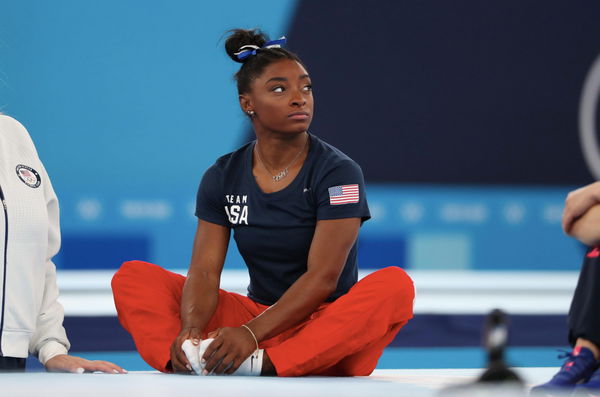 The Gold Over America Tour for San Antonio and Oklahoma was canceled on September 25, which made fans visibly upset. The star of the show Simone Biles took to Twitter to apologize; however, some fans attacked her, blaming her for the last moment cancellation after the tour had already begun.
ADVERTISEMENT
Article continues below this ad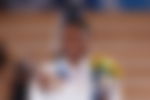 Starring star Olympian Simone Biles, the Gold Over America Tour is a celebration of powerful female athletes, who represent the sport of gymnastics; leading the way for future gymnasts and female athletes. 
ADVERTISEMENT
Article continues below this ad
The team, which consists of star female athletes like Jordan Chiles, MyKayla Skinner, Grace McCallum, Jade Carey, Laurie Hernandez, Katelyn Ohashi, Nia Dennis, Morgan Hurd, Ellie Black, Chellsie Memmel, Shilese Jones and Melanié Johanna de Jesus dos Santos are touring all over America, celebrating the sport and showing their best of skills.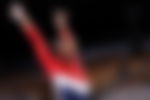 The tour which began on September 25, will continue till November, covering cities like San Jose, San Francisco, Sacramento, Chicago, West Valley, Denver, Houston, and many others. On September 25, the tours for San Antonio and Oklahoma were canceled leaving fans visibly upset. Some even Tweeted tagging Simone Biles, about how disappointed they were. 
Biles tweeted back about how she herself got to know about it very late, and that she was very sorry to hear the news. However, she wished the fans didn't start attacking her immediately.
It's as disappointing for me as it is for you. I don't get why you guys attack me though. Just be kind. I'm heartbroken as well. It's completely out of my control. So I apologize. Have a golden night. ✨💛 https://t.co/o6KZ7itU9a

— Simone Biles (@Simone_Biles) September 26, 2021
Many fans also came to her defense, asking her to ignore the hateful comments and requesting other people to use social media for spreading kindness. 
Simone Biles Shocked and Inspired the World at the Same Time
Earlier this year, during the Tokyo Olympics 2021, Simone Biles shocked the world by pulling out of the Gymnastics individual all-around final. However, she also inspired thousands around the world by prioritizing her mental health, displaying courage and strength. 
She also discussed the role of therapy, saying how much it has helped her and how important it is. 
"Whenever you get in high-stress situations, you kind of freak out and don't know really know how to handle all of those emotions especially at the Olympic Games."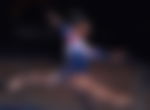 Simone Biles was the first gymnast since 1992 to qualify for all 6 women's events. She further confessed she was under a lot of pressure and felt like the weight of the world was on her shoulders. 
ADVERTISEMENT
Article continues below this ad
However, she went ahead to win a bronze medal for her country while competing in the women's balance beam final, making it her 7th Olympic medal.
WATCH THIS STORY:
ADVERTISEMENT
Article continues below this ad
Simone Biles is excited for highly-anticipated Gold Over America Tour
Simone Biles Opened Up About The Reaction To Her "Challenging" Olympic Games After Only Ever Getting Congratulated For Winning In The Past