HILARIOUS! Simone Biles Reveals She Was Escorted Through the Airport by the Same Police Officer Who Gave Her a Speeding Ticket
Published 09/09/2021, 11:01 AM EDT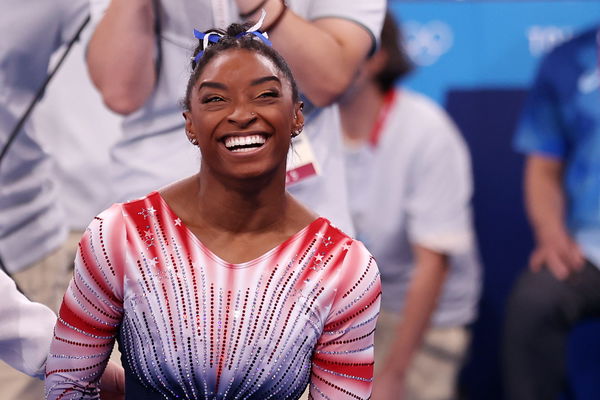 ---
---
Simone Biles recently became the most decorated American gymnast in the history of the Summer Olympics. Biles is now the favorite of people who don't even follow the gymnastics sport. Her bold personality, her advocacy for mental health, and her immense talent has made her a household name.
ADVERTISEMENT
Article continues below this ad
After a stressful and overwhelming Tokyo Olympics 2020, Simone has been taking time out for herself. Biles also loves to talk and stay connected with her fans through social media. Simone played the "Never Have I Ever" game with fans and answered their questions, even some personal ones.
Fan asked Simone Biles about the speeding ticket
ADVERTISEMENT
Article continues below this ad
The seven-time Olympic medalist, Simone Biles, has been resting back at home. Simone gave fans the opportunity to ask her any question on social media, and she answered them with some extremely revealing answers.
A fan asked Simone, "Gotten a speeding ticket?." Answering the question, Simone revealed a hilarious incident from back in 2016 before she became the Olympic star.
Simone said, "Yes, right before 2016 Olympics, going to practice." Apparently, she was going to the practice for her build-up training before the Rio Olympics 2016. The American gymnast then clinched five medals at the Rio Olympics in 2016.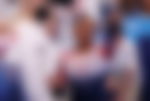 When Simone came back from the games, coincidentally, she was assigned the same police officer to escort her from the airport. Simone said, "After the Olympics, he actually was randomly assigned to be my escort from the airport. He felt so bad, but he did not know."
ADVERTISEMENT
Article continues below this ad
The police officer said she should have informed him about Olympics
Simone further revealed that the officer felt bad and told her he would have let her go if he knew about Olympic training. Biles said on her social media, "And I wasn't about to say hey pls no I'm training for the Olympics. Although he said if I would have said that it would have worked. Learned my lesson. "
Biles also replied to some other questions. When a fan asked if she has ever walked out of practice, she replied she has a couple of times. Simone also told fans that she has six tattoos.
ADVERTISEMENT
Article continues below this ad
It was a fun opportunity for fans to be able to ask questions to their star Olympian. Notably, Simone replied to many fans honestly, showing them her real and uncensored side.