Olympic Gymnast Simone Biles Names American Rapper 'Russ' as Favorite Music Artist
Published 09/01/2021, 10:02 AM EDT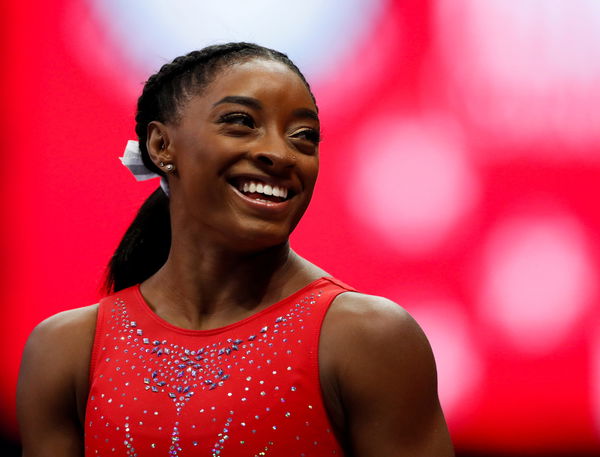 ---
---
Simone Biles has been in the limelight because of her strong stand for mental health. Simone recently withdrew from her events at the Tokyo Olympics 2020. Simone's step highlighted to the world, the bigger picture of athletes' mental health. Biles was afraid that her mind and body were not aligned and she could have gotten badly hurt if she continued.
ADVERTISEMENT
Article continues below this ad
The life of athletes extends beyond medals and sports, and sometimes external factors hamper performances. Simone has been through a life full of struggle, sadly she lost her aunt before her Tokyo Olympics match.
Simone Biles loves to listen to Rapper Russ
ADVERTISEMENT
Article continues below this ad
Olympic gymnast Simone has clinched seven medals at the mega games. Biles had a stellar run at the Rio Olympics 2016, as she won four gold and a bronze medal.
Although by the metric of podium finishes, Tokyo Olympics 2020 was not her best appearance, she was still the star. Simone has motivated a lot of athletes around the world to say 'no' when it's required to safeguard mental health.
In gymnastics, sports music plays an important role. The rhythms of the music add the extra sparkle as the gymnasts show spectacular moves up in the air. Hence, music is an important aspect of Simone's life too. In conversation with Athleta, Simone played in a rapid-fire round. Interestingly, the interview was taken by her own mother.
When she asked Simone who is her favorite music artist, Simone took the famous American rapper Russ's name. Simone said, "Currently, it is Russ." 
Russell James Vitale, commonly known as Russ is best known for his singles, "Losin Control", "What They Want" and "Best on Earth". Apart from being in the Olympic medalist's playlist, Russ's songs have peaked on the US Billboard Hit 100 too!
Celebrity Singers sent support to Simone in Tokyo
The world was distraught when they saw their favorite gymnast withdraw. But along than sadness, there was sensitivity and empathy towards the 24-year-old's mental health.
ADVERTISEMENT
Article continues below this ad
While many Olympians supported her, celebrity singers also came forward in her support. The likes of Taylor Swift, Justin Bieber, and Demi Lovato sent their support to Biles.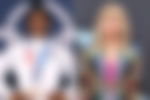 At Tokyo Olympics, despite her mental health issues, Biles took part in an event. She did not just compete, Biles even clinched the bronze medal. Taylor Swift even tweeted that she cried when she saw Biles performing'.
ADVERTISEMENT
Article continues below this ad
Celebrities like Justin, Taylor, and Demi themselves have gone through mental health issues and relate to Simone. Hopefully after an exhausting time in Tokyo, Simone is relaxing listening to Russ!