Simone Biles Reflects on the Social Aftermath of Her Mental Health Confessions at Tokyo Olympics 2020
Published 09/19/2021, 3:16 AM EDT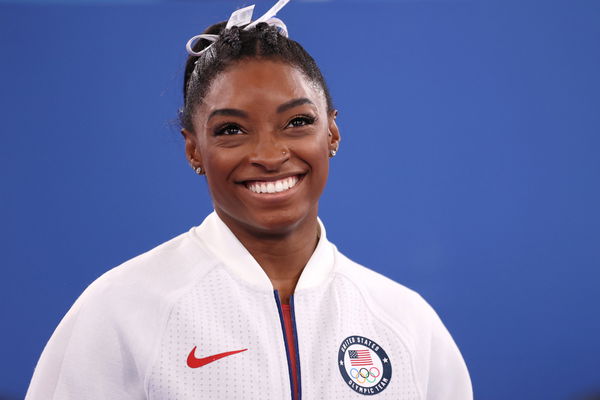 ---
---
Simone Biles has been in the media spotlight like never before, coming off her experience in the Tokyo Olympics earlier this year. The Gymnast, who had hoped to win gold in all events available to her, chose to withdraw instead, citing mental health concerns. 
ADVERTISEMENT
Article continues below this ad
Rather than coming under fire, Biles received a tremendous amount fo support not only from the media but from fans all over the world. She has become a beacon for an issue that has plagued athletes from every sport, and has not taken that responsibility off her shoulders.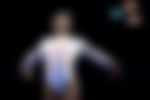 From showing up to the Met Gala 2021 with a dazzling outfit to being named as a 'Titan' on the Times 100 list of most influential names worldwide, it has been quite a year for Simone Biles. Even though she may have just returned from Tokyo with a Bronze and Silver medal, she continues to receive admiration from the public. 
ADVERTISEMENT
Article continues below this ad
"If I walk into a grocery store or anywhere else, people say 'congratulations'," Biles was featured saying on Times. "I'm wondering why they're congratulating me because for years for my professional career, I've only ever been congratulated for winning and now it's like for being a human, for being vulnerable."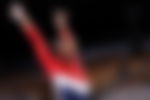 Simone Biles achieved a priceless victory in Tokyo
Simone Biles chose to withdraw before the finals of her vault event in which she was expected to perform the Yurchenko double pike, a feat thought to be within the ability range of only male gymnasts until she pulled it off earlier this year. Unfortunately, we never got to see the best of her. 
ADVERTISEMENT
Article continues below this ad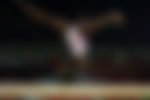 However, she became something larger than all this in highlighting a key issue that needs far more attention than it normally gets. Biles is proud of her name as an example of this.
"It's not what I'm used to. It's been nice that they still acknowledge what I've done, what I've what I've been going through, and what I've overcome," she said. 
ADVERTISEMENT
Article continues below this ad
The Gymnast has still not cleared the air over the continuity of her career. The Paris Games are just three years away and most athletes from Tokyo look to make it to France. Given the fact that she will still be able to perform at a high level by then, Biles has another hard decision on her hands.