Simone Biles Reveals Why She Allows Her Mother to Store All Her Medals
Published 09/15/2021, 11:36 AM EDT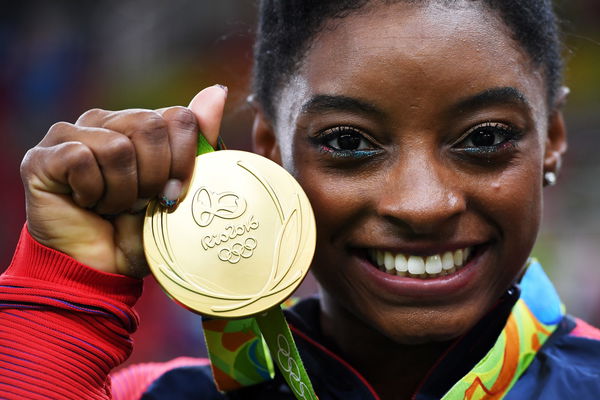 ---
---
After many ups and downs, the eventful Tokyo Olympics ended. American gymnast Simone Biles heavily featured in the headlines, though not for the usual reasons. Simone decided to withdraw from the team-event due to mental health issues.
ADVERTISEMENT
Article continues below this ad
Simone still managed to create history as she became the most decorated American gymnast by clinching her 7th medal. Biles is indeed the GOAT of gymnastics as she has 7 Olympic medals and 32 World Championship medals to date.
Simone Biles' mom is her medal keeper
ADVERTISEMENT
Article continues below this ad
Simone's spotlight moment at Tokyo Olympics 2020 not only came from her performance but also from her bold step. Biles showed the world the bigger picture of an athlete's life, i.e. their mental health. Olympians go through immense pressure and so was Simone, hence she had to withdraw.
Despite her mental health issues, she came back for the last event and performed. Biles took home a bronze and silver medal from the Tokyo Olympics 2020.
Olympians usually put up their medals proudly on display at their homes. However, Simone revealed she gives it to her mom for safekeeping. With the number of medals that Biles has, even keeping the count must be a task. Simone's mother keeps all her medals tucked in a safe.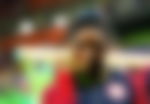 On the show 'Live with Kelly and Ryan', Simone revealed why her mom is her medal keeper. Simone said, "I admit my mom is definitely my medal keeper, and she keeps them in a safe so as soon as I get them she's so anxious to get her hands on them just to put them away in a safe"
An eventful year for Biles
Since the mega-quadrennial event, Simone has been enjoying her time away from the mat. But it has been the year of dreams for Simone, as he has been ticking things from her bucket list.
ADVERTISEMENT
Article continues below this ad
Young Simone had dreamed about going on her personal tour, and that dream is soon going to be true. Biles is going on the Gold Over America tour with the Team USA gymnasts in September. Simone was also given the honor of presenting at the VMA's for the celebrity singer, Doja Cat.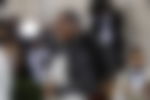 Biles also ticked off the Met Gala red carpet appearance off her list as she graced the Met Gala 2021 red carpet. Simone wore a beautiful sparkling 88 pounds gown for the event.
ADVERTISEMENT
Article continues below this ad
The Gold Over America tour starts on the 21st of September 2021. Fans had missed out on being in the stands at Olympics, but now fans around 35 cities will get to watch Simone perform her stunning moves.