"I Woke Up- Lost It"- Simone Biles Case Finds Similarities With Conor McGregor
Published 09/28/2021, 7:15 AM EDT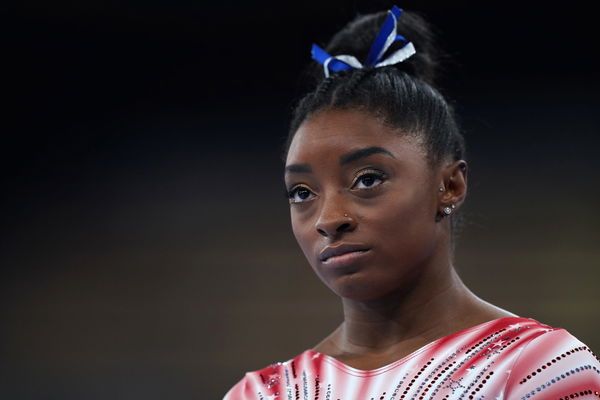 ---
---
Earlier this year, Simone Biles sent shock waves around the world during the Tokyo Olympics. Billed as a favorite to be dripped in gold, the 24-year-old suffered an unexpected lack of awareness during her performance on the vault in the women's team final.
ADVERTISEMENT
Article continues below this ad
Although she landed safely, she withdrew from three finals citing mental health issues. While this sparked a debate among millions, Biles revealed how her mind comprehended her struggles in the Japanese capital.
Simone Biles shares an analogy to describe her experience in Tokyo
ADVERTISEMENT
Article continues below this ad
At just 19 years old, Biles established herself as one of the best gymnasts in the 2016 Rio Olympics. She won four gold medals and a bronze medal that year, adding more laurels to her name in future competitions.
However, she faced her fair share of hardships in recent years. Among them features her testifying against former USA Gymnastics coach Larry Nassar along with other gymnasts who were victims of Nassar's actions.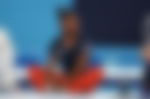 Her withdrawal from events in Tokyo saw some people mention she withdrew because she didn't want to compete in Tokyo. During a recent appearance, the 24-year-old revealed how her state of mind related to someone suddenly losing their eyesight and going to work because everyone says so.
She said, "Say up until you're 30 years old, you have your complete eyesight. One morning, you wake up, you can't see s**t, but people tell you to go on and do your daily job as if you still have your eyesight. You'd be lost, wouldn't you? That's the only thing I can relate it to. I have been doing gymnastics for 18 years. I woke up — lost it. How am I supposed to go on with my day?"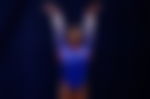 Conor McGregor used a similar analogy years ago
ADVERTISEMENT
Article continues below this ad
Biles' words sound quite similar to those used by Irish MMA star Conor McGregor, albeit less aggressive. During a rest period in a training session, the 33-year-old referenced Dutch painter Vincent van Gogh to mention how engrossed he was in the sport.
Watch This Story
He said, "I've lost my mind doing this game like Vincent van Gogh. He dedicated his life to his art, and lost his mind in the process. That's happened to me." The Irishman later admitted his efforts would pay once his loved ones would prosper due to his success.
ADVERTISEMENT
Article continues below this ad
Performing at the highest level of sport isn't easy, especially with the expectations riding on an athlete's shoulders. Hence, Biles' actions in Tokyo led the way in giving mental health more importance in the future.
WATCH STORY: A Look Inside Simone Biles' Lavish Million Dollar Mansion