Haas F1 Sponsor Rich Energy to Drop Logo Amid Controversy
Published 07/02/2019, 1:51 PM EDT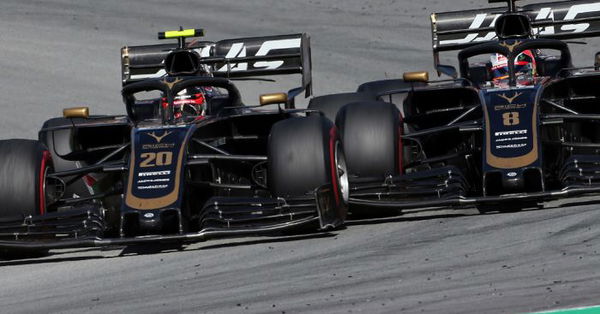 The Haas F1 team are in a heap of trouble from a legal standpoint, owing to title sponsor Rich Energy. According to a court order, the team is not allowed to use Rich Energy's stag logo in the United Kingdom.
ADVERTISEMENT
Article continues below this ad
As per the judgement, Rich Energy boss William Storey was compelled to disclose full details of the company's sponsorship arrangements with Haas. The saga began when ATB Sales Ltd sued Rich Energy for copyright infringement of their Whyte Bikes logo. Subsequently, the court ruled in favour of ATB Sales and the energy drinks company had to comply.
As it turned out, the defendants requested permission to appeal the original decision. Sadly for them, their request was turned down by the Intellectual Property Enterprise Court. The good news is that they can ask the Court of Appeal for permission to appeal. However, their appeal must be made by July 18.
ADVERTISEMENT
Article continues below this ad
The defendants have the pay ATB's costs of £35,416 by July 13th. In the meanwhile, damages for copyright infringement will be assessed at a later hearing.
The court order stated: "The Claimant is entitled, at its election, to an inquiry as to damages or an account of the profits accruing to the Defendants as a result of their infringement of the Claimant's copyright in C's Device."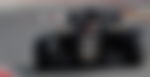 Meanwhile, William Storey has to disclose a number of details by August 1st:
"The First and Second Defendant's total UK and global sales to date of cans of 'Rich Energy' drink bearing D1's Device, and the total sums received from such sales;
"The First Defendant's total UK and global sales to date of any other products bearing D1's Device, and the total sums received from such sales;
"An estimate of the costs incurred in making such sales, and an explanation of how that estimate was reached;
ADVERTISEMENT
Article continues below this ad
"Figures showing: Any sums of money invested in or made available to the First Defendant, including for the avoidance of doubt sums invested in or made available to the First Defendant in connection with its sponsorship of the Haas F1 Team;
"Any sums of money invested by third parties in any other company or entity controlled by the Second Defendant in connection with and/or pursuant to the First Defendant's sponsorship of the Haas F1 Team;
"Full details of any sums of money paid or payable to the Haas F1 Team pursuant to the First Defendant's sponsorship of the Haas F1 Team, indicating in each case whether such sums were paid or payable by the First Defendant or by any other entity;
ADVERTISEMENT
Article continues below this ad
"An estimate of the proportion of the £50,000 paid to the Third Defendant to produce, inter alia [among other things], a logo for the First Defendant which is attributable to the work of designing of a logo as part of that commission, and an explanation of how that estimate was reached."