"Had Tears in Her Eyes": Suni Lee's Dance Partner Makes A Tragic DWTS Backstage Revelation
Published 11/03/2021, 3:00 PM EDT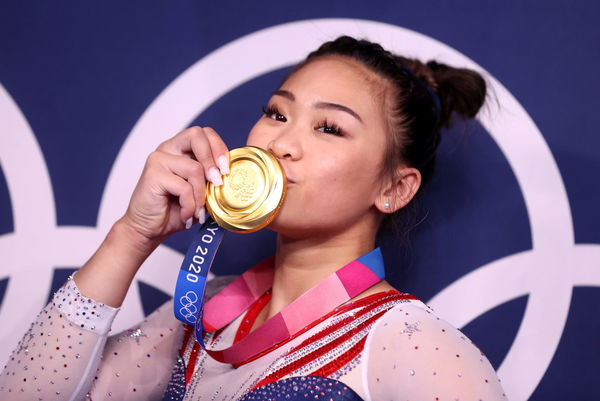 ---
---
Suni Lee, the well-known American artistic gymnast, has her origin in Minnesota, situated in the United States. Since the age of 6, Lee stepped into the field of gymnastics. Now, at 18-years-old, Suni is the 2020 Olympic all-around champion.
ADVERTISEMENT
Article continues below this ad
Startling fans with her achievements at the 2020 Tokyo Olympic, Sunisa Lee headed towards her second goal, dancing. Exploring the field, the American gymnast has joined the reality show 'Dancing With the Stars.' Lee took part in the show with her partner, Sasha Farber.
ADVERTISEMENT
Article continues below this ad
Despite being strong contenders, the duo ranked in the bottom two recently. Through an interview, Sasha revealed Lee's ill-health in the past few days, which might have contributed to the deterioration of their performance. Farber also talked about how difficult it was sometimes for Lee to perform.
Sunisa Lee and her ill-health
The Minnesota teen has been unwell for the past few days, which has evidently affected her performance on the show.
Lee's partner, Sasha Farber spoke about her daring nature regardless of her weak health.
"It was a rough week, we missed a lot of rehearsals, actually today was the first time we even ran the relay dance on stage with everyone because she couldn't be there yesterday," said Farber.
"Every dance that we did uh, you know, camera blocking and the early temperature, like the in the morning she would run off and throw up, it's just something wasn't holding," said Sasha, Suni's dancing partner.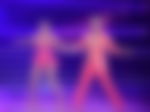 Sasha shared an incident that took place right before their first dance in the show. Just 10 seconds before their dance began, Lee's health took a turn for the worse. But ignoring all the issues, she decided to step forward and give her best.
"But there was a time when right before the first dance she literally like there's 10 seconds left, she literally looked at me and had tears in her eyes and went and I went soon she was like, 'I can't do it," said Farber.
However, Farber encouraged her, and at the very last moment, Lee recomposed herself, went out there, and just gave it her best shot.
Suni Lee talks about toxicity and elite sports mentality 
Lee's grand victory at the Tokyo Olympics 2020 allowed her to speak about people's perceptions of the sport. She shared how sports is not just about winning medals and achieving titles, but much more than that.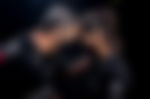 "Just the whole Elite mentality, it's always just the Olympics and gymnastics. You never know what you're going to do after that," said Lee.
Lee decided to join the show because she believes in trying new things. Only sticking to gymnastics is not what her life is about; notably, she feels the whole atmosphere of elite sports is toxic.
 "I don't know. I feel like it's just so toxic," she added.
ADVERTISEMENT
Article continues below this ad
Elite gymnastics is known for putting too much pressure on its athletes and Lee has rightly revealed the same. Earlier this year, legendary gymnast Simone Biles also walked out of individual competitions citing mental health concerns.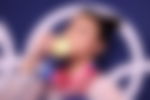 ADVERTISEMENT
Article continues below this ad