Halo 3: New Radical Armor Designs Based on Ancient Warriors Bewilders Fans of Iconic FPS Title
Published 09/05/2021, 11:46 AM EDT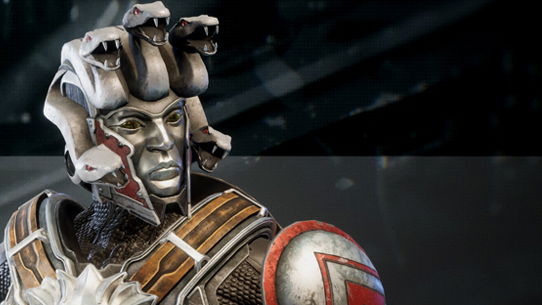 ---
---
Halo franchise has made a lot of waves ever since the announcement of Halo: Infinite. The game's sixth title will arrive during the Holidays this year, and fans have a lot of excitement about it. However, the developers haven't forgotten about the old titles of the series, which include the 2007 entry of Halo 3.
ADVERTISEMENT
Article continues below this ad
The Master Chief Collection has allowed fans of these titles to have a reason to play with new content arriving all the time. This includes new designs for gear that arrive during the different seasons. Recently, the developers showcased some of the new armor designs for the upcoming season, and by the looks of the sets, it seems like fans will definitely have a lot of confusion about it.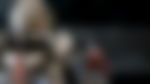 ADVERTISEMENT
Article continues below this ad
Halo 3 to debut new Mythic gear in MCC Season 8
The developers recently showcased some of the content that will arrive with Season 8 of the MCC in the recent Haloway Point blog post. The upcoming season titled Mythic will introduce fans to some wild creations. In Season 8, the game will debut the developers' radical take on the Mjolnir armor sets with alternate universe amalgams based on legendary ancient warriors.
The developers have stated that the inspirations for these designs include Norse, Greek and many other mythologies of the past. The developers at 343 Industries will integrate futuristic designs with a tinge of amazing history in these sets. This has given rise to designs like Belos Heran, Blackguard Warfeast, Drengr Valdemar, and many more. These designs have also become the source of hilarity for the fans as well.
ADVERTISEMENT
Article continues below this ad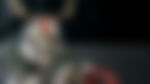 Fans confused about the new Mythic armor sets
The designs for the new Halo 3 armor set are something fans of the franchise have never seen before. These sets have also become a source of memes for the community on forums like Reddit and many more. Many have even compared the sets to characters found on games like For Honor. Plus, the design of the Blackguard Carrion Crow has been ridiculed a lot as well as it resembles the looks of the Plague Doctor a lot.
ADVERTISEMENT
Article continues below this ad
In the end, it seems like fans will have a tough time adjusting to these new Mythic armor sets. These sets will definitely change the way an average Halo 3 lobby likes, and it will cause a lot of jokes and memes when they arrive soon with Season 8 of the MCC.
WATCH THIS STORY: Top-Selling PlayStation, Xbox, and Nintendo Consoles of All Time
Trending Stories