Halo: Infinite Bots Can Reportedly T Bag Players and It Is Absolutely Hysterical
Published 08/08/2021, 8:29 AM EDT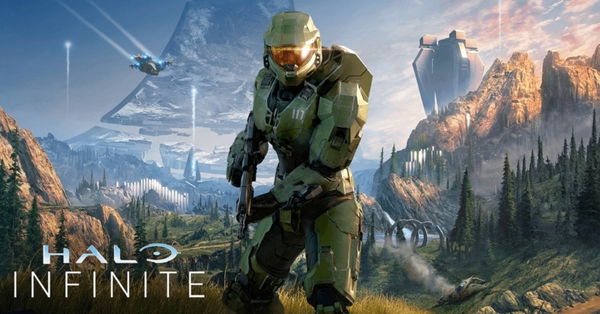 ---
---
Teabagging has became a major source of debate in the gaming community over the past few years. Many players from different gaming communities has condemned its use as it can lead to toxicity. But others believe that it's just a playful gesture that has been a staple in the world of games for a long while. Even with all the controversy surrounding, it seems like the developers of Halo: Infinite don't care at all.
ADVERTISEMENT
Article continues below this ad
Recently, the Flight Tests program for the latest title in the iconic Xbox franchise began. After a long struggle involving its registration, players finally have access to the long-awaited game from 343 Industries. Many of them have tested the game by trying out the new and classic weapons. Along with that, they have also reported many bugs that the developers can fix before its release during the Holidays. However, they have also noticed something about the bots in the games that should tickle the bones of anyone.
ADVERTISEMENT
Article continues below this ad
Halo: Infinite bots teabagging players causing mass hysteria among the community
Fans of the iconic Xbox franchise have posted a lot of clips about their time at these Flight tests. However, it seems like the videos of the Halo bots that roam around the maps have gained a lot of attention because of their antics. Many of them have posted clips on Reddit and other social media platforms which showcased these bots teabagging the opponents they have killed.
This has caused many of the community members to laugh out loud while also reminiscing about their times playing the old games of the series. The early days of Halo captured the online multiplayer experience involving Xbox Live on consoles like the Xbox 360. Many players used to send messages of them trash talking to their enemies, and teabagging was another method they used to mock their opponents.
ADVERTISEMENT
Article continues below this ad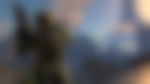 Will 343 Industries fold to critics of this move and change it?
Many players have loved this initiative by 343 Industries to bring the nostalgia back for the latest game of the series. However, many players have expressed their disappointment at the developers by adding this to the game. They believe that players will also follow the bot's moves and teabag opponents in Halo: Infinite. This will promote toxicity, which can ruin the experience for others. However, others have contradicted these statements as they believe that moves like these are just for playful fun.
ADVERTISEMENT
Article continues below this ad
In the end, it remains to be seen if the developers will cave to the pressure of the outside environment and change it before the game releases. However, until then players can see their favorite bots teabag their opponents in a comical manner.
WATCH THIS STORY: Top-Selling PlayStation, Xbox, and Nintendo Consoles of All Time
Trending Stories