Halo Infinite Is an Innovation in Audio Technology as an Xbox Series X Exclusive
Published 03/28/2021, 12:55 PM EDT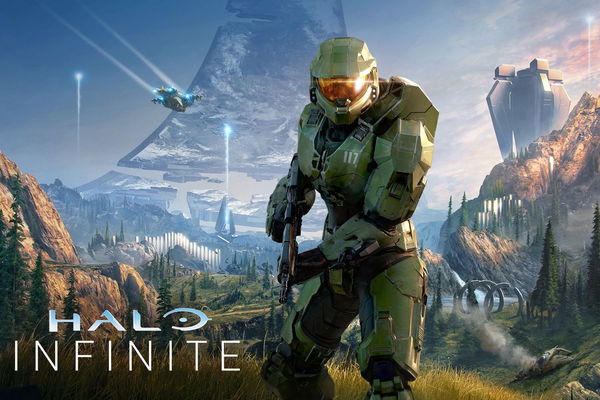 ---
---
343 Industries' Xbox Series X exclusive Halo Infinite is closer to its release than ever before. The latest Halo title will launch around Fall of 2021; however, while fans await the most exciting Xbox release, 343 has kept them busy with a few tidbits.
ADVERTISEMENT
Article continues below this ad
The studio has been letting fans in on the development process of the game. Previously, 343 had talked about how the game will utilize the full capabilities of the Series X. Moreover, there have also been talks about a Battle Royale mode as well as fascinating news surrounding in-game content.
The latest piece of news revolves around the audio design in Halo Infinite. 343 Industries promises innovation in audio technology with the use of hardware that comes with the Xbox Series X. The Halo combat gets much more immersive with virtual surround sound, as players can now hear exactly where the enemies are.
ADVERTISEMENT
Article continues below this ad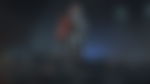 Halo Infinite audio designer explains the new franchise-first feature
Virtual surround sound essentially means players will get spatial information about their enemies through sound. Whether it is footsteps, bullets, reload sounds, vehicles, and everything else, players will know exactly where the sound is coming from. It will feel like they are in the middle of the battlefield.
"Halo Infinite will be the first Halo title to support the Virtual Surround Sound technologies Dolby Atmos, Windows Sonic, and DTS Headphone:X These spatial audio technologies allow us to make sounds feel like they're playing from behind or above you when you're only wearing stereo headphones."
The approach Halo's latest title has taken to make this possible is fascinating. The engineers have separated spatial and non-spatial audio. This difference is clearly audible when players use headphones or a surround sound system.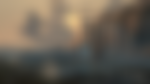 Halo's audio team plans to maintain the franchise's legacy
ADVERTISEMENT
Article continues below this ad
Another important insight that comes from the audio team of Halo Infinite is regarding their goals for the game. The team has carefully looked at all the feedback ever since Halo 5. One thing that they have understood loud and clear is that players want to go back to the roots.
"Our key goals for Halo Infinite are re-capturing the legacy essence of Halo and strengthening the excitement and impact of Halo's combat."
Keeping these goals in mind, the audio designers have carefully curated the sound of the game. The engineers have worked passionately to make the vision a reality, and it is going to be a wonderful experience for Halo fans once the game finally releases.
ADVERTISEMENT
Article continues below this ad
ASLO READ: Before Halo Infinite Launches, 343 Industries Seems to Be Working on a New Halo Title