Hamilton Glad to See Rival Cracking Under Pressure
Published 09/23/2017, 11:02 AM EDT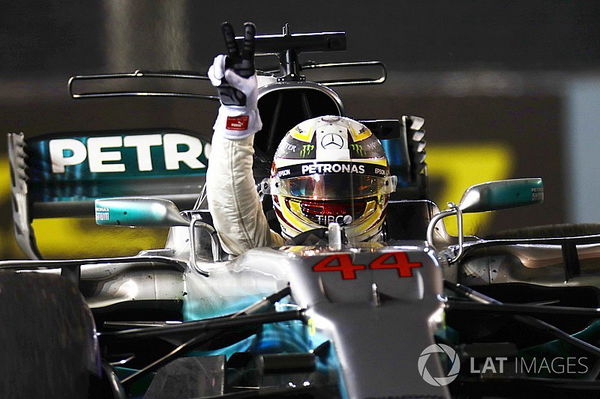 ---
---
Lewis Hamilton has admitted that it is pleasing to see that championship rival Sebastian Vettel is cracking under pressure. In the aftermath of the spectacular 3-driver crash in Singapore Hamilton emerged the big winner, literally. With his win in Marina Bay, the 3-time world champion moved 28 points clear of the German. Hamilton said "Ultimately I think it's important to respect people that you're competing with. Sebastian's an incredible athlete and truly one of the best drivers we've seen in the sport. But it is great to have seen some of the weaknesses this year and I'm grateful for his recent one. You want to win because you're the best, and you've worked the hardest."
ADVERTISEMENT
Article continues below this ad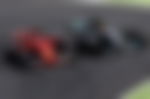 Whether the crash and Hamilton's victory will have an implication in the championship, we may not know until the end of the season. But one thing is for sure, Vettel will dig deep to try and close that gap to Hamilton.
The 32-year old Briton has admitted that retirement has crossed his mind so that he could pursue other passions. But he re-affirmed that he had not intention of walking away in the near future. He said "There's been talks about me retiring, and I definitely have thought about it and there's been times when I've thought there's other things I want to do. But then we're in the heat of this battle right now and I'm loving it more than ever. It's the greatest feeling ever so I'm going to keep going for as long as I can and see what I can do.
If you look at all the Formula One drivers in the past you're in the spotlight, you're at the top of the world and then it's downhill from then on. You don't earn the same money, and there's not a huge amount of opportunities because you've been in that world for so long. For these past five, six years I've really been trying to work on what I enjoy outside of the sport so that when I stop I can walk away and still have other things."
Now, Hamilton is looking forward to Malaysia in a week's time.