Hamilton will be better next year, warns Lauda
Published 10/26/2015, 1:13 PM EDT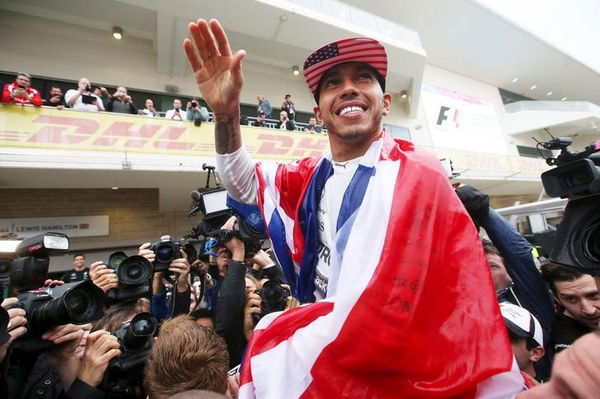 ---
---
By Alan Baldwin
ADVERTISEMENT
Article continues below this ad
AUSTIN, Texas (Reuters) – Niki Lauda expects Lewis Hamilton to be even better next season now that the Briton has secured his third Formula One world title.
The Austrian, a triple champion himself who is now non-executive chairman of Hamilton's Mercedes team, told Reuters that he could see the 30-year-old adding to his tally in years to come.
ADVERTISEMENT
Article continues below this ad
"Yes, for sure. If he goes quicker every year, like he did this year, he will continue like this," said Lauda.
"He's better (than last year). If you're not better all the time, you don't win world championships," added the man who in 2012 persuaded Hamilton to leave McLaren and join Mercedes with the promise of success.
"It's very simple. He was better this year and he will be better next year."
Mercedes motorsport head Toto Wolff said it was up to the team to keep providing Hamilton with a car as dominant as the one he has enjoyed in the past two years.
"I think he is capable of winning more if we are able to build a car that is going fast, and I have no doubt in our organisation, and there are many more trophies to come," said Wolff.
Hamilton, who has always spoken of his desire to match the three titles of the late Brazilian Ayrton Senna, said he would not want for further drive now he had achieved that boyhood dream.
"The motivation part is really easy, it's kind of like I was born with it so it never goes away. I really don't feel any worries about that," he told reporters after celebrating his 10th win in 16 races.
"Winning is winning and it never gets old. I still have the motivation for the next race, I want to win the next race. It just rolls over. Everything I compete in I want to win. I've not the need to search for motivation at all."
ADVERTISEMENT
Article continues below this ad
Hamilton had spoken before Sunday of how it would feel to join Senna in the all-time standings, likening it to climbing Everest and having no higher peak to climb, but he made clear he had recalibrated his ambitions.
"Niki told me about the day he just didn't enjoy it any more. Until that happens then I guess i'll keep going," he said.
"Whilst I got this championship, I really don't feel that's it, I feel like it's just the beginning. So I'm just going to keep pushing.
ADVERTISEMENT
Article continues below this ad
"Now I've equalled it (Senna's three), I'm not looking at the others like (Alain) Prost has four, or (Juan Manuel) Fangio has five," added Hamilton. "I'm now just on my own road and will see how far I can go."
(Editing by Tony Jimenez)