Harry Kane's Transformation under Pochettino
Published 01/06/2018, 8:35 AM EST
By

Follow Us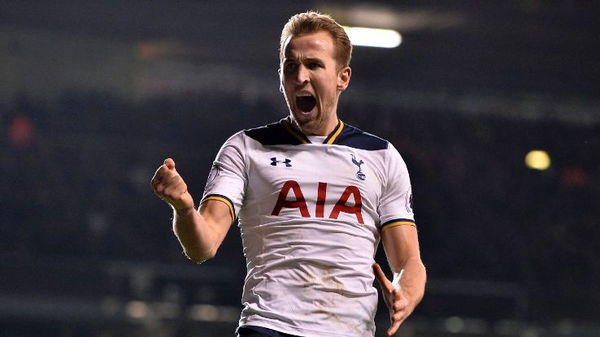 Tottenham have transformed their game this season. Competing against the likes of Manchester United, Manchester City, and Chelsea, they have stood their ground. The two people who have orchestrated this change is none other than Tottenham's manager Mauricio Pochettino and star striker Harry Kane.
ADVERTISEMENT
Article continues below this ad
His strategy of high pressing has yielded great dividends. This system has greatly benefitted the team and one player in particular – Harry Kane.
Harry Kane left the world in disbelief when he became the top scorer for 2017, a change welcomed by all. The fact that he scored more goals than Ronaldo and Messi stunned many football pundits. Harry Kane broke Alan Shearer's 22-year-old record by scoring 39 premier league goals in a single calendar year.
ADVERTISEMENT
Article continues below this ad
Ostensibly, Pochettino holds his striker in high regard.
In a recent interview he was quoted saying "For me, he's world class. Of course, Messi and Cristiano are different. Today, one striker in the world, a specific position, who is better than him? He's one of the best. It's difficult to say he's the best but he's shown to everyone he's one of the best"
How Pochettino has brought out the best in Harry Kane
Pochettino has used the 4-2-3-1 system effectively to his advantage. He uses a high defensive line, usually guarding it with a midfielder. The other midfielder remains deep, creating multiple levels of passing.
This system lets him aggressively press high up the pitch, disrupting the passes played by their opponents. This also creates scoring opportunities for them on which strikers like Harry Kane capitalise.
The system employed by Pochettino makes it easy for the team to shift to a 4-4-2 or 4-3-3 system. The flexibility that the system offers is an advantage especially when a team is attack oriented.
For the system to work it requires a striker who is diligent to press at every opportunity and is capable of covering long distances in a short time – all the qualities that Harry Kane possesses, making him the ideal striker for Pochettino.
His ability to pass the ball in small spaces and leave defenders behind with his explosive pace is what's essential for the system to work.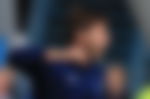 An able partner only improves a striker's performance
Spurs have used a 'false winger' to stretch the defenses of their oppositions. The 'false winger' is essentially a midfielder, but remains on the sides. During the transition from defense to attack, Tottenham passes the ball to the 'false winger', and this subsequently causes the opposition to spread wide.
Usually, Dele Alli takes up this role. Such a situation is ideal for Harry Kane as this leaves him with a lot of space. Pochettino's ability to find a suitable partner to compliment Harry Kane has also done wonders for the team. Pochettino's system has let Harry Kane flourish. The Argentine tactician never sought to replace the qualities the striker originally had, but has instead polished them, and rather well at that.
Using a system that lets him flourish and providing the right partner in the form of Dele Alli has changed the team's fortunes. Quite visibly, Dele Alli and Harry Kane have forged one of the best partnerships in the league this season.
Harry Kane was never put to good use till Pochettino arrived. He found his place as a regular starter in the 2014-15 season, where he scored 31 goals in all competitions. With this, he marked the beginning of his domination in the Premier League.
Harry Kane's goal-poaching ability is an absolute necessity to the team, as Pochettino's press focuses on getting the ball to the final third, where, ultimately, It is Kane's job to find the net.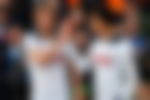 Can Spurs hold on to Kane?
ADVERTISEMENT
Article continues below this ad
Spurs will hope that other clubs like Real Madrid don't snatch their star player in this month's transfer window. As unlikely as it seems, rumours have been rife. The club hopes that by increasing Kane's wages to £200,000 a week, they might just convince him to stay.
On the other hand, Real Madrid sees Harry Kane as a replacement for Cristiano Ronaldo is allegedly willing to offer a transfer deal worth €150 million for the star striker with a reported further option of Bale being exchanged.
ADVERTISEMENT
Article continues below this ad
All the attention that the striker has attracted over the past few years proves that Pochettino has undoubtedly transformed Harry Kane from a mere substitute to a world-class striker.