Has Roger Federer Embarked on the Retirement Ship Post Australian Open 2021 Withdrawal?
Published 12/29/2020, 8:00 AM EST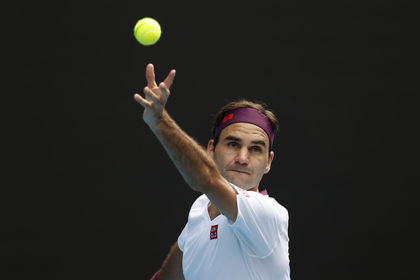 ---
---
Tennis ace Roger Federer turned into a professional tennis player in 1997. It's been well over two decades that he's been the flag bearer for his nation. The sacrifices he's had to make in his childhood have all proven to be worth it. Federer was first noticed when he beat Pete Sampras during their only encounter at Wimbledon in 2001. 
ADVERTISEMENT
Article continues below this ad
Ever since then, the Swiss player has done wonders in the game. He's won 20 grand slam titles. To win Wimbledon and the US Open five times in a row reflects the domination he's shown in his career. From this streak, his win at the 2009 French Open will surely be something he is proud of. The manner in which he couldn't hold back his emotions said as much.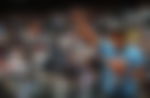 Roger Federer is one of the most emotional players
ADVERTISEMENT
Article continues below this ad
Speaking of Federer and his emotions, he clearly wears his heart on his sleeve. There have been instances where he's cried out of joy and also when he's lost close matches. After the 2009 loss to Rafael Nadal in the Australian Open final, Federer couldn't hold back his tears due to which he couldn't give his post-match thoughts. 
Similarly, when he won his 20th grand slam at the 2018 Australian Open, he had to take a brief moment to regroup himself to reflect on the match he just played. These instances indicate how much this sport has meant to him. 
Federer has taken time off from the sport in recent years. In 2016, after the Wimbledon loss, he took around 6 months off from the tour to undergo his first knee surgery. It was the first time in his career that he did such a thing. He did make a grand comeback, winning the 2017 Australian Open and Wimbledon that year. He had won a major after 5 years.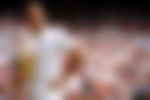 Federer is skipping the Australian Open 2021
ADVERTISEMENT
Article continues below this ad
Under similar circumstances, Federer took time off in 2020 to undergo a second surgery on the knee. Yesterday, his agent, Tony Godsick, spoke to the press on behalf of Roger and said that he would be missing the Australian Open 2021. After 21 consecutive appearances in Melbourne, he's going to miss it for the first time. 
This could be the last or second last year where Federer continues to play the sport. Roger will be turning 40 next August. He's certainly not getting any younger. At the same time, the young guns have made considerable development this season. 
Fans would really like to see the Federer fairytale continue for as long as possible. Whenever he makes his return on tour, those moments will be cherished. Although his grand slam record is under threat, winning another title at the prestigious Wimbledon will be monumental. Many would agree that tennis will surely lose an asset the day he bids goodbye. 
ADVERTISEMENT
Article continues below this ad