Has Sony's PlayStation Won the Console War Already With Its Price Reveal?
Published 09/16/2020, 5:49 PM EDT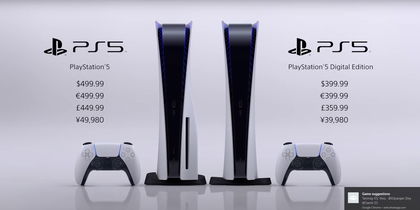 ---
---
Sony has finally announced the price for PlayStation 5, and it was perhaps the best bit of a brilliant showcase. With the PS5 disk edition priced at $499 and the digital edition priced at $399, Sony may well have already won the war of next-gen consoles. Microsoft had revealed the price for Xbox Series X and Series S a week ago to be $499 and $299, respectively.
ADVERTISEMENT
Article continues below this ad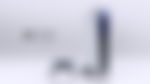 The real game-changer is possibly the price of the digital version of PS5. Although the Xbox Series S is priced at a lowly $299, it is a far inferior machine compared to the Series X and PS5. It is likely gamers wouldn't mind shelling out an extra $100 to get their hands on a truly next-gen console rather than a shadow of one.
ADVERTISEMENT
Article continues below this ad
The only difference between Sony's two editions of the console is the physical disk drive.
This means both the PS5 consoles have the same performance stats, unlike Xbox. Xbox Series S is the cheaper version of Series X with lower specs. This is where Sony seems to have outsmarted Xbox in this console War.
How the PlayStation showcase stole the show from Xbox
ADVERTISEMENT
Article continues below this ad
It seems like PS learned their lesson since the release of PS3 when Xbox completed overtook the market with a later reveal. Xbox 360 was priced at $299 compared to PS3's $499. That resulted in huge losses for Sony with their console venture.
PS4 was a hundred dollars cheaper than Xbox One and that was enough to hurt Microsoft's initial sales.
While PS5 does seem to be in the front here, it cannot be confirmed until sales go live in November. Point to be noted being neither Xbox nor Sony has ever released a lower-priced console along with their standard system for that year.
ADVERTISEMENT
Article continues below this ad
Now that both the console giants have revealed their cards, it's time to watch the war unfold. If Sony hasn't won it already, that is.