"Have His T-Shirt With Signature on My Wall": Iga Swiatek on Fandom for Rafael Nadal
Published 03/26/2021, 9:12 AM EDT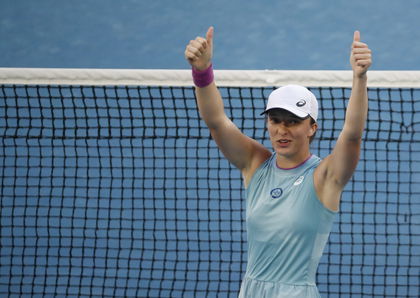 ---
---
Iga Swiatek raced to a straight-sets victory in the second round of Miami Open 2021. The Polish looked solid and cheerful in her post-match press conference. However, one thing that stood out from her presser was her admiration for the 20-time Grand Slam champion Rafael Nadal.
ADVERTISEMENT
Article continues below this ad
Swiatek showed off her fangirling for Nadal in a major way. She recalled that she has a t-shirt with Rafa's signature on it and most importantly, he is her idol.
"I really like Rafa Nadal, I have his T-shirt with his signature on my wall. The calendar with Rafa. He is my idol.
ADVERTISEMENT
Article continues below this ad
Swiatek has said in the past that she adores Rafa Nadal for his humility. She is in awe of Nadal's attitude even after his famed tennis triumphs. She said: "He's humble and has stayed the same guy he was before winning so many titles."
Iga Swiatek wanted to play like Rafael Nadal
Earlier, Swiatek had revealed that she tried to shape her game similar to Nadal's. The French Open champ was fairly successful in doing so as her strong topspin game from the baseline powered her to the triumph in Paris.
There are similarities between Iga and Rafa as both won their first Grand Slams aged 19 at French Open.
"I didn't watch tennis too much when I was young. The only player who fascinated me was Rafael Nadal. I guess I copied my style of play from him. I like to hit the balls with a lot of topspin," Swiatek said.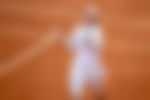 Swiatek even got to share a fond memory with Rafa recently as she and Rafa became the respective champions of French Open 2020. To share that with the Spaniard was a good souvenir for her.
ADVERTISEMENT
Article continues below this ad
"Since I now know him not only as a player but also as a person, I respect him even more as a person. When I was young I loved the way he looks and the energy he plays with."
Swiatek will now play 338th ranked Ana Konjuh in the third round, and the Polish should easily go through to the fourth round.
ADVERTISEMENT
Article continues below this ad