"Have Strong Assurance In My Ability": Victoria Azarenka Ahead Of Aryna Sabalenka Clash At Ostrava Open
Published 10/24/2020, 11:57 PM EDT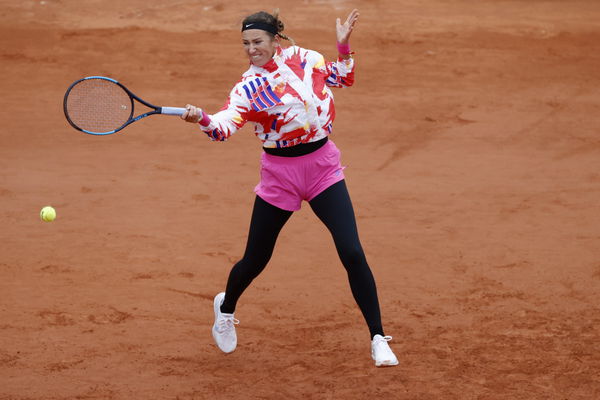 Victoria Azarenka of Belarus stormed into the finals of the Ostrava Open 2020 defeating Maria Sakkari in straight sets. The semi-final match lasted for a little over an hour and a half. Azarenka, seeded fourth in the tournament, dominated the game completely as the professional from Greece failed to build any resistance.
ADVERTISEMENT
Article continues below this ad
Azarenka was riding high on confidence as she stormed into the finals. She voiced her content with her game during the post-match press conference.
"I believe I have strong assurance in my ability, of what I can do," said Azarenka.
ADVERTISEMENT
Article continues below this ad
Azarenka emphasized how discipline and consistency would be the key to her success in the final.
"I think the matter of the next step is executing that assurance, and stay disciplined to perform the consistent work that I do."
Azarenka's strength, even at this age, is her love for the game of tennis. She enjoys battling against younger opponents on the court, something that reflects in her results.
"The whole point is to enjoy your work and process, and I think that's a very simple thing to say, but when you actually feel that and you live that, that's the most fun part. Really being able to enjoy that moment."
The Belarusian star plays a mind game against her opponent which makes her victory easy. Although it doesn't fetch her a win every time, it is a potent weapon to put pressure on the opponents.
"What I'm really happy with is that I play every point like it's my last point, and I think that makes a difference for my opponent. I think I'm making it very hard for them to earn anything on the court, and that's what I'm going to continue to do."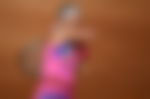 Victoria Azarenka vs Maria Sakkari: match report
The 25-year-old managed to claim just four games while Azarenka reigned supreme over her.
The two time Grand Slam winner managed to save four breakpoints from Sakkari's grip in the first set. Azarenka also claimed two break points out of five to take the set 6-1.
ADVERTISEMENT
Article continues below this ad
In the second set, Maria Sakkari fought her way back into the match. She saved five out of eight break points to restrict Azarenka's progress. The 31-year-old, on the other hand, saved three out of four breakpoints.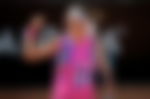 In terms of conversion, Sakkari was successful in converting one out of four games. Azarenka reigned supreme by converting three out of eight breakpoints.
ADVERTISEMENT
Article continues below this ad
The jolt Sakkari provided in the second set paved the way for her to claim three games. However, it wasn't enough to twitch Azarenka as she steamrolled her opponent taking the set 6-3.