Haze in Singapore might disrupt Swimming World Cup
Published 10/02/2015, 4:09 AM EDT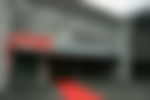 ---
---
By Julian Linden
ADVERTISEMENT
Article continues below this ad
SINGAPORE (Reuters) – The thick haze that has blanketed parts of Southeast Asia is threatening to disrupt this weekend's World Cup swimming meet in Singapore, with officials considering cancelling the two-day event if the air quality worsens further.
FINA, swimming's world governing body, has already cancelled the longer distance events because of concerns for the health of competitors, and has contingency plans to call off the entire meet if the pollution levels deteriorate.
ADVERTISEMENT
Article continues below this ad
FINA executive director Cornel Marculescu said the fate of the meet, which is the fifth leg of the annual global World Cup series, would depend on the Pollutant Standards Index (PSI) readings.
The PSI levels, determined by Singapore's National Environment Agency, have consistently been over 100 in the past few weeks, putting them in the "unhealthy" range.
"In the event that the 3-hour PSI reading exceeds 200, and enters the very unhealthy range, no races will take place," Marculescu told a news conference, reading from a statement.
Marculescu said FINA held talks with the swimmers on Friday morning to brief them about the situation and explain the various contingency plans in place.
The 800 metres and 1500m events have already been scrapped from the programme and the start of the morning heat sessions had been pushed back an hour.
For events with smaller entry numbers, the top qualifiers, based on existing entry times, would only swim in the evening finals, in order to reduce the number of times athletes have to race at Singapore's Aquatic Centre, where races are held in an outdoor pool.
Marculescu said the PSI readings would be checked 60 minutes before the schedule start of each session. If they were above 200, the session would be postponed for an hour, then cancelled if the smog levels remained too high.
ADVERTISEMENT
Article continues below this ad
"We are deeply disappointed with the haze threat," he said.
"However, the health and safety of our athletes, guests, officials, volunteers, spectators and staff are our top priority."
Southeast Asia has suffered for years from annual bouts of smog caused by farmers in neighbouring Indonesia burning forests to clear their land for agriculture.
ADVERTISEMENT
Article continues below this ad
(Editing by Amlan Chakraborty)