"He Can Aim High": Coach Describes 2021 Goals For Fabio Fognini
Published 12/28/2020, 5:00 AM EST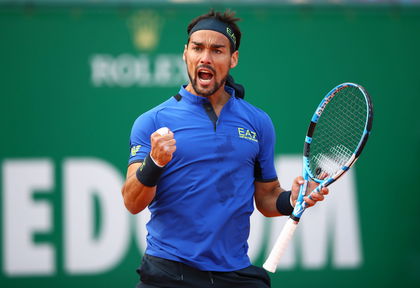 ---
---
Tennis is a highly competitive sport, and every top player wants to keep improving to win more titles. The 33-year-old Fabio Fognini is also looking forward to making his case heard in 2021. His new coach, the Argentinian Alberto Mancini, talked about the Italian's mindset for the next season.
ADVERTISEMENT
Article continues below this ad
Fognini favors the clay-court more than others; however, he has been a determined sportsman on every platform. Out of his 9 ATP singles titles, the Italian has produced 8 on clay. Unfortunately, undergoing ankle surgery, his plans for 2020 were marred.
From 16 matches he played throughout the year, Fabio won 6 and lost 10. Even then, he is currently World No. 17 due to the freezing of the ranks.
ADVERTISEMENT
Article continues below this ad
With a new team in place, the Italian aims to make up for his loss. Mancini stated that he wants to make the most of his last years.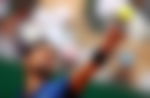 Fabio Fognini is the only Italian player to win Monte-Carlo Masters
In 2019, Fognini registered the biggest win of his career at the Monte-Carlo Masters tournament. Due to the cancellation of the event in 2020, the Italian stands as a defending champion in Roquebrune-Cap-Martin, France.
But after the disappointing 2020 season, Fabio decided to set up a new team and Alberto was his first choice. The Italian's manager Ugo Colombini contacted the Argentine and told him how excited and engaged Fabio is at the moment.
"He has a natural talent. In addition, he told me that he wants to make the most of the last years of his career. He is motivated and wants to aim high.
"I think Fabio realized he still had a lot to give," said Mancini. The new team expects to create wonderful results in the next season.
Fognini's fitness will play a key role in 2021, believes Mancini
According to the Argentine, the only challenge Fabio is facing is his fitness. The next-generation players have already established themselves on the tour, which is another hurdle for the 33-year-old.
ADVERTISEMENT
Article continues below this ad
"If he can maintain a level of fitness throughout the year that gives him peace of mind, with his game he can aim high. We didn't set Turin as a goal, but it should probably be in his mind," Alberto concluded.
Turin will the new location of the ATP Finals from next season. Since Fabio is looking to leave a mark in 2021, fans will be delighted to see him play.
Let us wait and watch what the next season has in stock for the fiery Italian.
ADVERTISEMENT
Article continues below this ad