"He Cares Passionately About New Orleans": Pelicans EVP Elaborates on the Influence of Zion Williamson
Published 04/08/2020, 8:28 AM EDT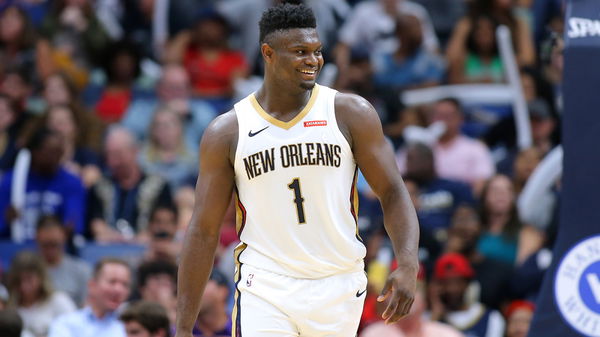 Zion Williamson is no stranger to the world of NBA. The 19-year-old was the first pick in the 2019 NBA draft and his college records speak for himself. He is a guy who can do phenomenal things on the court. 
ADVERTISEMENT
Article continues below this ad
Williamson plays for the New Orleans Pelicans but had been sidelined during the start of the season. A ruptured knee during a pre-season game left him injured and unable to play for three months.
Zion Williamson Contributes Largely Towards COVID-19 Relief
ADVERTISEMENT
Article continues below this ad
The teenager was one of the first NBA players to jump into proving relief for the affected people. He pledged to cover the salaries of all the arena workers at the Smoothie King Center, which is the home stadium of the Pelicans. The Pelicans management praised the teenager for his incredible gesture by mentioning him in their official statement. 
New Orleans Pelicans Executive Vice President David Griffin spoke to NBA TV about the Pelicans' season so far and highly praised Zion Williamson during the chat. 
"He is a young man who is really connected to this community. He cares passionately about New Orleans," Griffin said. The Pelicans EVP also exclaimed that he wasn't surprised when Zion jumped to the floor and helped the community. 
"I feel really really proud of him for being the first one of us to do so", added the 46-year-old. 
Zion In His First Season With The Pelicans
ADVERTISEMENT
Article continues below this ad
Zion Williamson didn't really have a great start to his rookie season. His injury put him off action for about three months and it wasn't ideal.
Making his debut against the San Antonio Spurs on January 22, he played for 18 minutes and scored 22 points. He made 17 consecutive points in three minutes during the fourth quarter.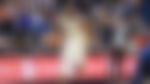 ADVERTISEMENT
Article continues below this ad
David Griffin also said that he is really starting to find his form on the court and hasn't had enough time to find his leadership ability. He has only played 19 games so far, and has already managed to make NBA history. 
Williamson became the first teenager in NBA history to score 20+ plus points in ten consecutive games. It is truly an impressive record for a kid who had come back from rupturing his knee.