"He Could Be a Kicker"- Nadeshot Takes Sly Dig at Ninja Amidst Record Patrick Mahomes Deal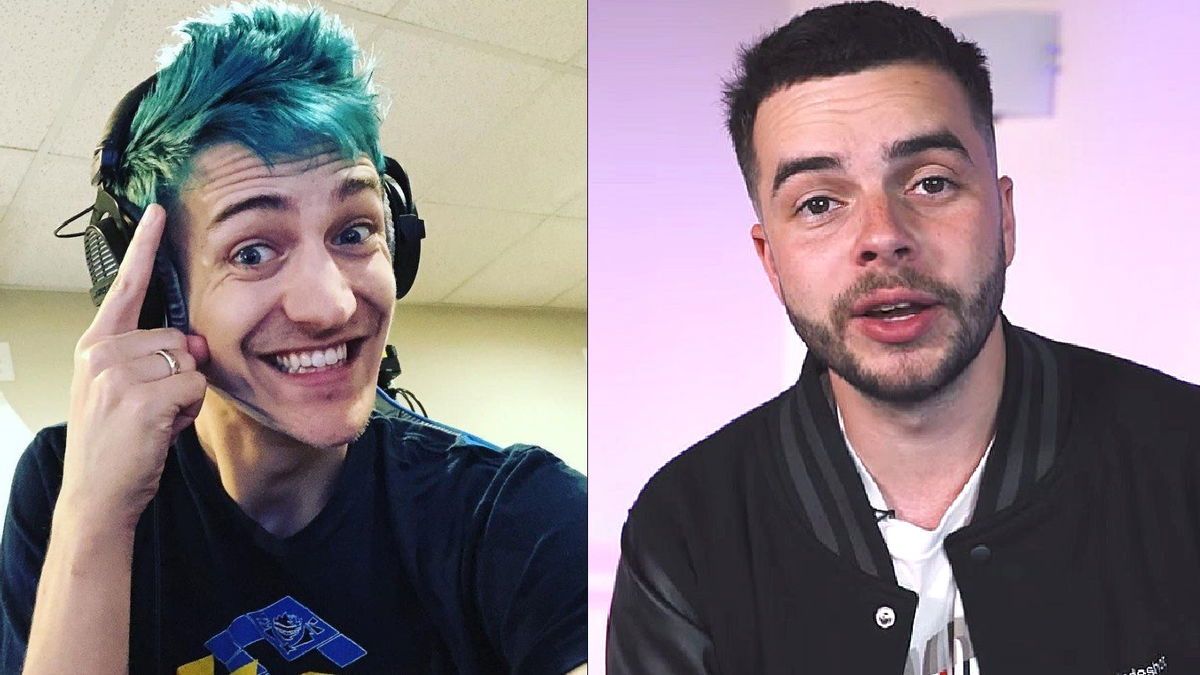 100 Thieves aired another episode of Courage and Nadshot show with SypherPK as the guest. Midway through, Courage dropped the news about the stunning NFL contract. Patrick Mahomes signed a 10 year deal with the Kansas City Chiefs worth a whopping $503 million, something that obliterates the kind of money made by the likes of Ninja.
Patrick Mahomes is an American Football Quarterback who was drafted in the NFL back in 2017. He is the son of former MLB player Pat Mahomes. Just in his first season, Mahomes won the NFL Offensive Player of the Year and NFL Most Valuable Player awards.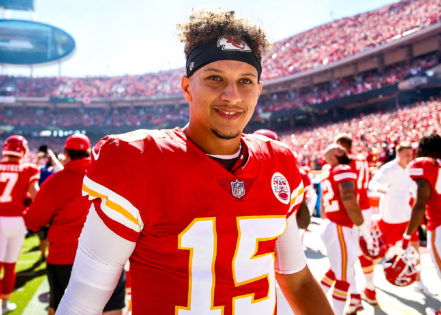 Mahomes was also a key player of the Super Bowl-winning side. He was awarded the Super Bowl Most Valuable Player for his performance.
Nadeshot had humble words to say about the young NFL star. He sees him as a rare talent that has graced NFL.
Nadeshot said, "Patrick Mahomes deserves it. To come into the league and dominate and the passion that he has at this age, and to win a Superbowl… We don't talk a lot about sports a lot in Courage and Nadeshot show, but I watch a lot of Football and I truly believe that Mahomes is something that we haven't seen in a very long time at NFL."
Nadeshot calls Mahomes one of the most talented players in the league. Mahomes had 2 years left in his contract and now Kansas City Cheifs have locked him for another 12 years in total. The 10-year extension will see him make a half a billion dollars.
Nadeshot also praises the character of Mahomes stating he would "Ride or Die" with Kansas City. And now being financially rewarded is a dream come true for Mahomes. 
Nadeshot takes a dig at Ninja
[youtube https://www.youtube.com/watch?v=84O6XBGGDQA?start=2098]
Nadeshot mentioned that he can't imagine himself being at Mahomes' age and securing a $503 Million deal. He quickly added that Mahomes just bossed upon Ninja. nade even made a cheeky comment about Ninja getting into the NFL.
"He could be a kicker."
For those who may not know, Ninja had drummed up something of an uproar last year when he tweeted out asking how NFL kickers manage to miss despite being specialists.
This is one of the biggest contracts in sports history. One such player who reportedly had such a contract is former Mixer streamer Ninja. 
Ninja was being paid $30 Million Dollars a year. Calculate the numbers and a 10-year figure would bring in a total of $300 Million Dollars; 200 Million less than what Mahomes is set to make in the league.
Youtube, Twitch, and Mixer are valued at higher figures than the NFL. That being said, it is difficult to lock in a decade long deal. 
Since Mixer shut down, Ninja hasn't signed with any particular platform. Reports suggested that he declined a Facebook deal and could make a move back to Twitch or stick to Youtube as Courage did. 
Perhaps, Ninja could have made a much bigger figure signing for Facebook Gaming, but he did not want to repeat his mistakes. The streamer could be trying to make his brand big once again.