"He Doesn't Think He's Rafael Nadal" – Coach Opens up on Nadal's Modesty
Published 10/25/2020, 7:04 AM EDT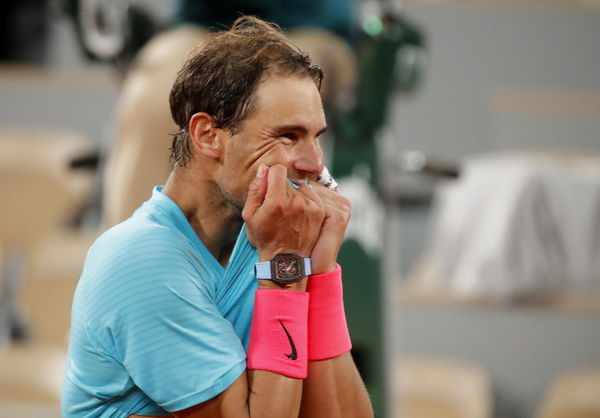 20-time Grand Slam champion Rafael Nadal throughout his career has had a constant coaching team behind him. Ever since his emergence in 2005, Nadal has had that solid support which has prolonged his career and helped him achieve so much on and off the court. Coach Francisco Roig has been with Nadal since 2005 and now spoke about the Spaniard's persona and character .
In a recent interview with La Vanguardia, Roig spoke about Rafa's persona and behavior.  "I never notice it. Rafa is close and transparent. Sure we have been wrong many times and you know it. But it has never made me feel it. Run away from problems. Day to day with him is very easy." (quotes have been translated from Spanish)
ADVERTISEMENT
Article continues below this ad
"Rafael Nadal does not see himself with more rights than anyone else" – Francisco Roig
Furthermore, Roig highlighted Nadal's modesty and values the Mallorcan man follows. "Rafa is open to dialogue, he listens, he is spontaneous. He doesn't think he's Rafael Nadal. He does not believe himself to be more important, he does not see himself with more rights than anyone else."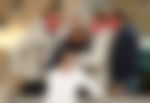 For Rafa, his important backbone has been his uncle Toni Nadal. Toni Nadal introduced Rafa to tennis at the age of three. Since then with Toni's rigorous training and support, Nadal reached the pinnacle of the sport. Toni remained Rafa's coach until 2017 and then took charge at the Rafa Nadal Academy.
Rafael Nadal's current coaches
ADVERTISEMENT
Article continues below this ad
Francisco Roig is Nadal's second coach and as mentioned above he started coaching Rafa in 2005. Roig has been a great ally to Nadal and is worthy of a huge credit for Rafa's enormously successful career.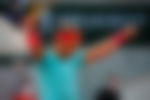 In late 2016, Rafa hired Carlos Moya as his new coach and effectively Moya replaced Toni Nadal as Rafa's main coach in 2018. A former World No.1, Moya has had supreme success with Nadal. Moya has been credited for saving Nadal's career after the Mallorcan had injury setbacks in 2015 and 2016. Moya helped Nadal extend his career and tweaked Rafa's game to ensure that he remains consistent and injury-free.
ADVERTISEMENT
Article continues below this ad
The all Spanish lineup of the player, Rafael Nadal and his coaches Carlos Moya and Francisco Roig have had resounding success and work as a unit. So it won't be wrong to expect that Rafa would retain this team until his eventual retirement.