"He Got MJ With It": Kevin Durant Expresses His Admiration for Allen Iverson
Published 10/31/2020, 5:30 PM EDT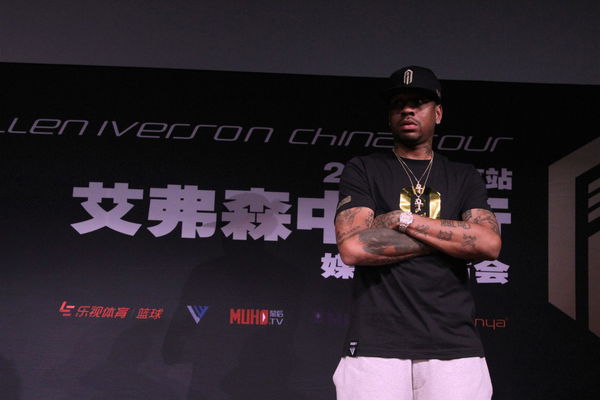 ---
---
There was no single game in which Allen Iverson did not dazzle the fans. His playing style was an inspiration for the Philadelphia 76ers' fans and became revolutionary in the league. His impact was such that the 'SLAM Magazine' preferred to keep him on their covers annually. Without a doubt, his appearance in the magazine benefited them majorly.
ADVERTISEMENT
Article continues below this ad
All 'SLAM' fans are aware that he has been on their covers ever since he entered the league. Sales numbers clearly depicted that he was one of the most popular cover subjects in SLAM's history, at par with Michael Jordan. The fact of the matter is, if someone sells, you have to keep putting them on the cover.
Another reason for Iverson's popularity was his crossover against Michael Jordan. He was a rookie at the time, and for him to do that against a legend was unreal. Ever since, athletes have tried to perfect the crossover, but nobody can do it the way Allen Iverson did.
ADVERTISEMENT
Article continues below this ad
Allen Iverson and his impact on SLAM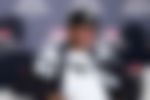 On 'ETC's with Kevin Durant' Podcast, Durant recalled the cross over he performed on Jordan and talked about how SLAM and Iverson both benefited the other. When Iverson was accused of a carry, Durant said, "That's not a carry. It will never be a carry. That's the Iverson cross. He didn't carry when he did, and he got MJ with it. So they let it rock.
"But Iverson was such a huge, like, just then I can just go off for 10 or 15 minutes on by about what I took from Iverson. I tried to use what he brought to the game and put it in mine. And I felt like every kid across the world did that.
"But Slam understood exactly what Iverson was about. And they help tell that for authentic story around our person. Even though he was young into the league, the number one pick, I think he really trusted them to tell his full authentic story from his side. And, you know, and that touch from, you know, hoopers down to artists down to anybody they can understand Iverson."
Nobody expected him to be a Hall of Famer
Durant also listed out the reasons why Iverson's success was so surprising to the league. "That's absurd for somebody to be 5'10 and be the number one pick in the Draft. And for him to actually pan out to be a Hall of Famer, like that is just unheard of. His athleticism and his natural talent could last in any era, I think.
ADVERTISEMENT
Article continues below this ad
"His personality and style would touch in any era. We hit any era. So, you know, that was a huge moment back in those days."
Durant couldn't have said it better. The way Allen cemented his reputation in the league is unbelievable, despite so many odds against him. To date, many players look up to his method of playing and try to bring it on. But nobody has done it like Iverson.
ADVERTISEMENT
Article continues below this ad