Rafael Nadal and Andre Agassi the two legends have a record that is exclusive to them. Both of them are the only male tennis players to have completed the Career Golden Slam. It's when you win all four grand slams and the Olympic gold medal in singles. Fourteen years ago, at Wimbledon 2006 both of them crossed paths and that was Agassi's last match at the Championships.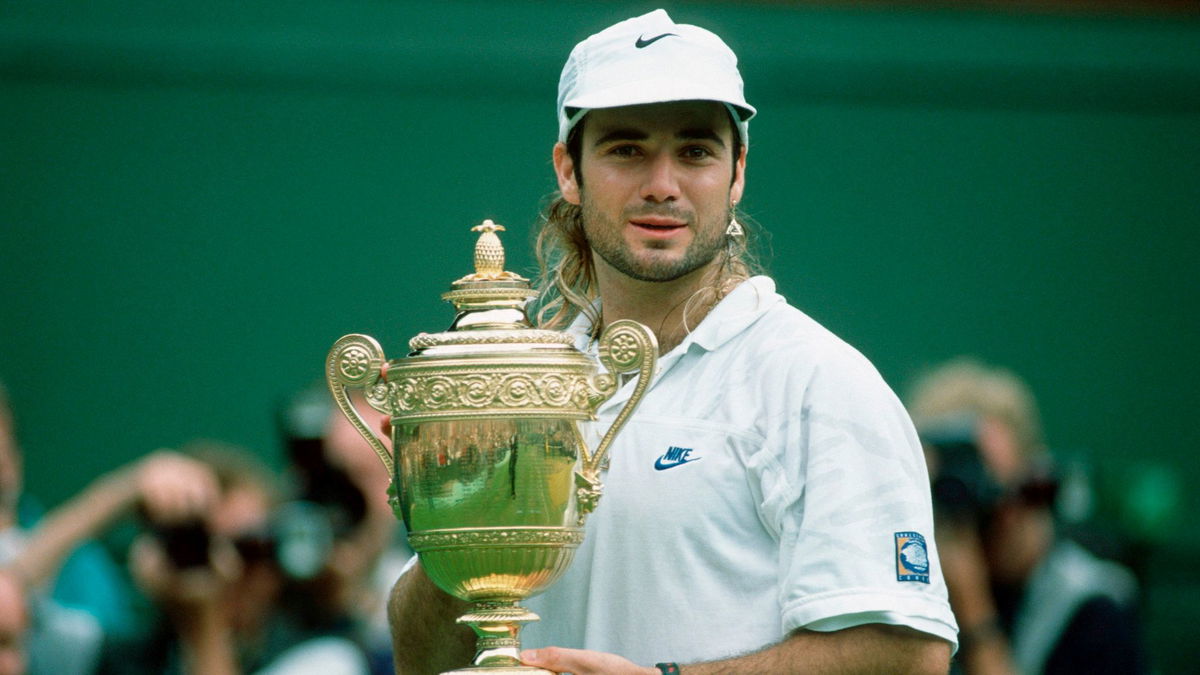 Rafael Nadal vs Andre Agassi in Wimbledon 2006
Agassi played a 21-year-old Nadal in the third round. The American had already announced that he would play his last Wimbledon in 2006. Agassi was at the end of his career and so the young Nadal had a routine win over the American. The score read- 7-6(5), 6-2, 6-4.
But unlike the tradition where the loser of the match isn't interviewed. Agassi was interviewed and there he announced that he would retire after the US Open. He spoke highly of the young Rafa and applauded the Spaniard's eagerness to win points.
"When you're 18, 19 years old you're eager and all you're thinking about is really the next point. I recognize that in Nadal. He has a real sense of professionalism when it comes to his environment, but he's out there trying to win the next point every time" Agassi said.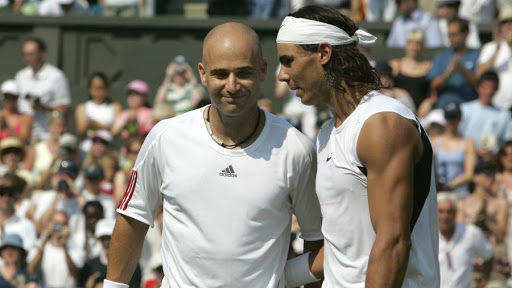 Read More: 2016 French Open: When Andre Agassi Wrote a Letter to Rafael Nadal
Nadal after sealing the match hailed the American. Agassi deserved the farewell he was receiving as he has done so much in the sport.
"I am very happy for Andre, he deserves such a farewell. He deserves it because he is one of the best players in history, he is a legend and he has had an incredible career" Nadal said
Agassi would then go on to play the US Open where he would lose in the third round and receive a four-minute standing ovation from the crowd. Nadal reached his first Wimbledon Final that year. But would lose out to Roger Federer. This was the first of the three successive Wimbledon finals between Nadal and Federer.