"He Is King Right Now for Sure" – Summit1G Believes xQc Is More Popular on Twitch Than Ninja, Ludwig and Nickmercs
Published 05/01/2021, 10:30 AM EDT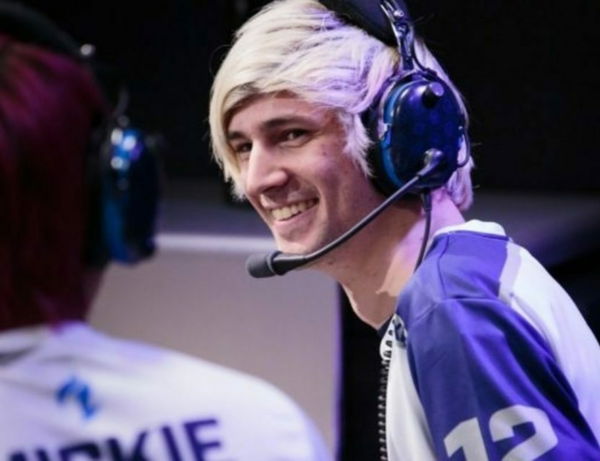 ---
---
In the world of streaming, there are very few names that can garner more excitement from the viewers than Felix "xQc" Lengyel. The 25-year-old streamer's humorous and competitive personality has made him a fan-favorite superstar on Twitch. He has millions of subscribers and pulls up insane views on his streams every day. Fellow streamer Summit1G believes that he is the platform's most popular creator, beating the likes of Ninja and Ludwig.
ADVERTISEMENT
Article continues below this ad
ADVERTISEMENT
Article continues below this ad
"A phenomenon" – Summit1G on xQc
During a GTA RP stream, Summit1G gave his views on the various creators of Twitch. While talking about Felix, he considered him to be a 'phenomenon' because of the number of viewers he gets during his streams. xQc has played many games like GTA RP, Among Us, Minecraft, and many more, but he can still rake in thousands of views even for the most obscure titles. He even considers him to be the current 'king' of Twitch surpassing creators like Ninja, Ludwig, and Nickmercs.
"X is, man as a streamer, a phenomenon. It is crazy a phenomenon. Dude, he gets 70k playing League of Legends. It's bonkers. He is king right now for sure, oh without a doubt."

Summit1G on the rise of Twitch
Other than that, Summit1G also talked about how the platform is constantly evolving, leading to the rise of a new breed of streamers. He said that a few years ago, Ninja gained massive subscribers and viewers on his channel at the peak of his career. But with the current crop of creators that have become popular these past few months, it seems like they are finally catching up to the icons of the industry.
ADVERTISEMENT
Article continues below this ad
"Twitch is up and done, we'll see what happens. It keeps pushing the boundaries. We keep pushing the boundaries. At one point in time, you know, Ninja was f****** slamming numbers, and now, people are starting to creep up on him."
Recently, Ludwig beat Ninja's subscriber record during his massive 31-day long subathon. But Summit believes that it would be hard for almost any creator to reach that peak and break those records.
"I know Ludwig just beat it anyways. But regardless, it's just a realistically an unattainable number for pretty much streamer in existence."
ADVERTISEMENT
Article continues below this ad
Summit1G is a legend in the industry, who has been streaming for years. He has seen many streamers become popular and grow along with him, and his points about xQc prove the Canadian's natural ability to entertain, which has propelled him to the top of the industry.
Trending Stories