"He is the Number One Quarterback" – Analyst Picks Russell Wilson Above Patrick Mahomes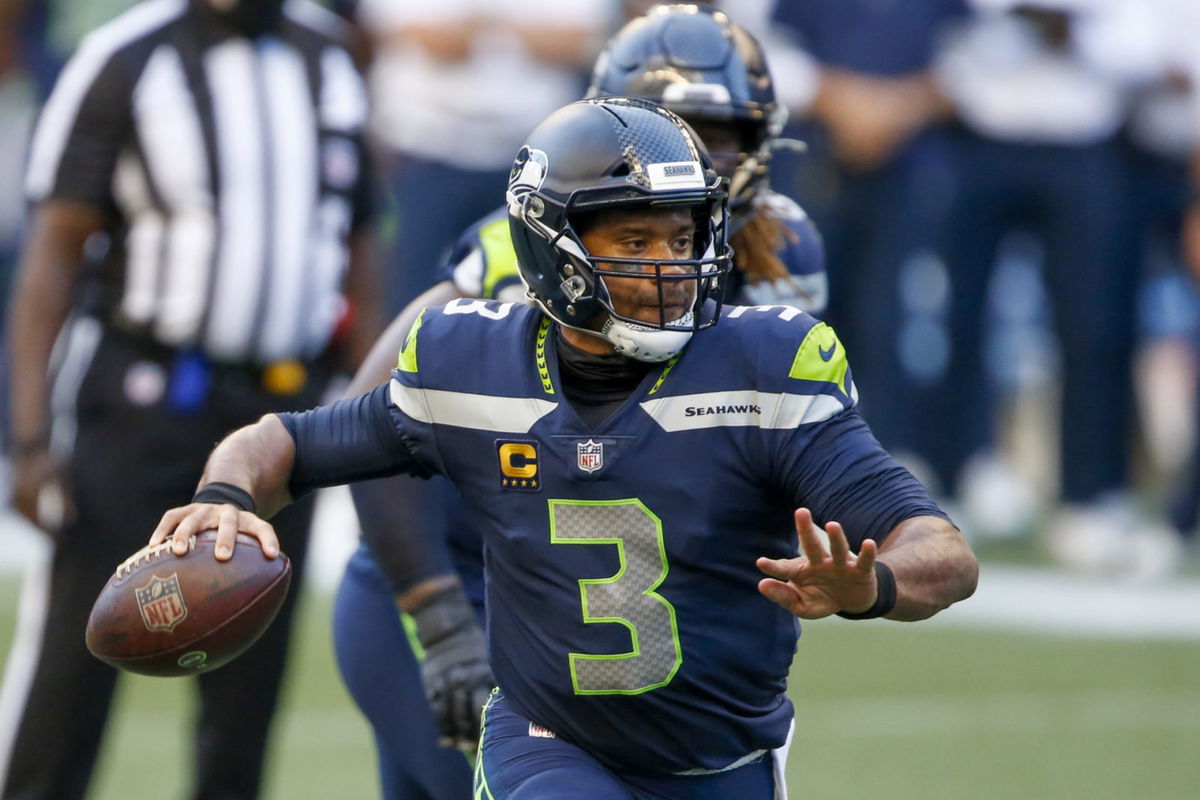 What a year it's turning out to be for veteran NFL quarterback, Russell Wilson. The criminally underrated shot-caller has led the Seattle Seahawks to a perfect 3-0 record since the league started on September 11, 2020.
Wilson has already thrown for 900+yards and boasts a pass completion rate of 72.7% after three games. Seahawks teammates and NFL fans have already earmarked Russell as the clear frontrunner for this year's NFL MVP trophy. But the question is, can he maintain this consistency or will the likes of Patrick Mahomes and Aaron Rodgers outsmart him to the award once again?
ALSO READ – Aaron Rodgers vs Russell Wilson: The Battle for NFL MVP Rages On
Emmanuel Acho compares quarterbacks Russell Wilson and Patrick Mahomes
.@EmmanuelAcho explains why Russell Wilson is better than Patrick Mahomes right now: pic.twitter.com/IVg4JzN3CX

— Speak For Yourself (@SFY) September 29, 2020
On the latest segment of Speak for Yourself, former NFL player, Emmanuel Acho, went on a one-minute rant about why Wilson was better than Patrick Mahomes in 2020.
Acho said, "You can't say that Russell Wilson, who is a top-two quarterback regardless of the time of year or time of day… You cannot say that he is currently outplaying the 'number one quarterback' (because) he is the number one quarterback… Patrick Mahomes has Travis Kelce, a 29, 30, 31-year-old tight end, in his prime. Russell Wilson has Greg Olson, a 35-year-old tight end who is the only reason that Russell Wilson has an interception this season."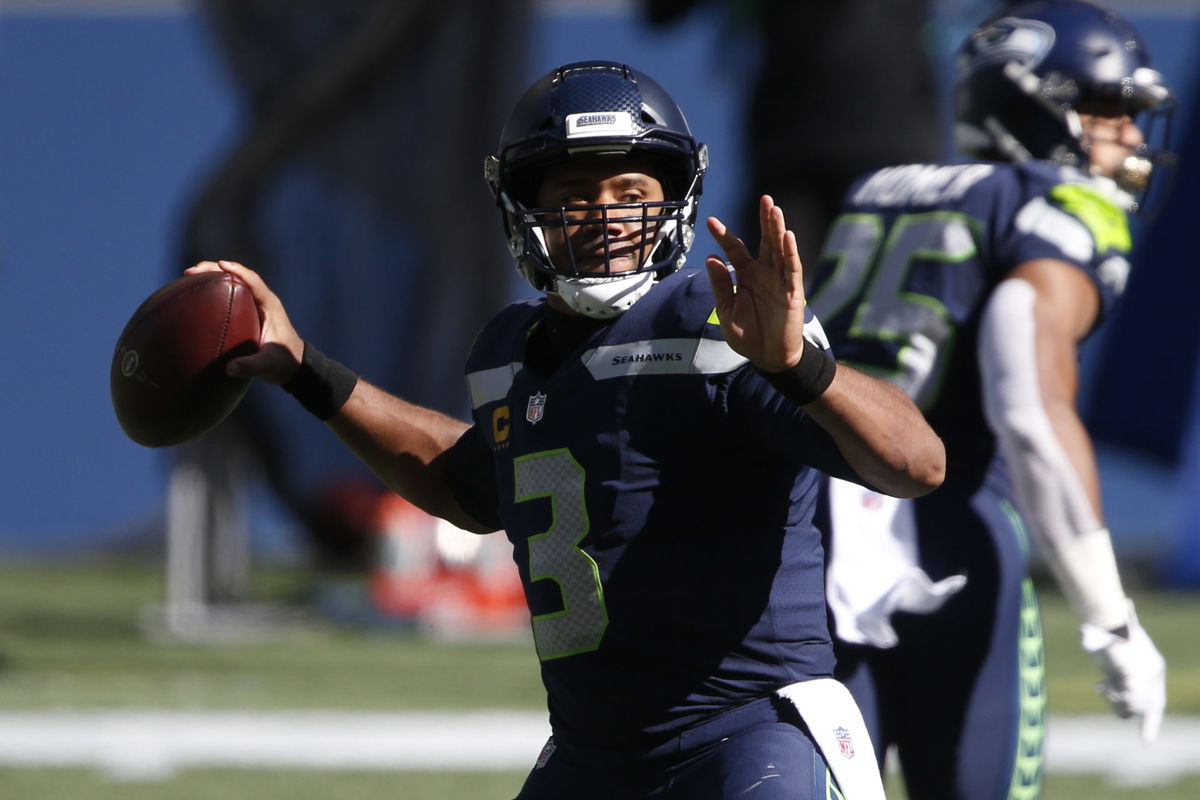 "Russell Wilson has Tyler Lockett who I like a lot. Tyler Lockett – Mecole Hardman, equal. Russ Wilson has DK Metcalf, Patrick Mahomes has Sammy Watkins plus Tyreek Hill. Beyond that, Russell Wilson has a defensive head coach. Patrick Mahomes has one of the best offensive minds, both as head coach and an offensive coordinator. The reason Russ Wilson wasn't able to cook because he didn't have the ingredients in the kitchen," Acho added.
Wilson is certainly having one of the best seasons of his NFL career right now. The Seattle Seahawks star is the first player in NFL history to have four TDs in each of his three opening games of the season. His tally of 14 touchdowns after three weeks is also a league record.
At the moment, Wilson is leading the race for the NFL MVP award. He is followed by the likes of Patrick Mahomes, Aaron Rodgers, Josh Allen, and Ryan Tannehill, who've also made a strong start to 2020. If Russ keeps cookin' like this, he might just lead the Seahawks to their first Lombardi Trophy since 2014.
ALSO READ – "Stop Calling My Son Pat" – Mama Mahomes Lashes Out at Live Announcer