"He Wants This Gold For Serbia"- Novak Djokovic's Mother Reveals His Olympic Dream
Published 05/28/2020, 10:37 AM EDT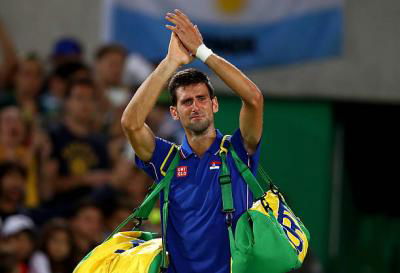 ---
---
Novak Djokovic has achieved almost every fathomable goal in the tennis world. Pretty soon, he is expected to overtake Roger Federer and claim the most Grand Slams as well.
ADVERTISEMENT
Article continues below this ad
However, there is one feather that is still missing in his cap, a gold medal at the Olympic Games. Despite being one of the best tennis players of all time, he doesn't have an Olympic Gold to show for it, which would drastically increase his stock.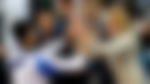 ADVERTISEMENT
Article continues below this ad
In addition to all that, he is a proud Serbian. This means not getting his country that accolade hurts him deeply. Novak Djokovic's mother reflected on this sentiment.
WATCH- When Novak Djokovic And Grigor Dimitrov Stripped On Court
What did Novak Djokovic's mother say? 
Novak's mother revealed the emotional toll of not having won an Olympic Gold. She revealed that Novak is a patriot who wants to do something for his country for all it has given him.
"For Serbia, huge. I know that he wants that. Last time, he had some injury in Rio De Janeiro. I mean he lost to Del Potro. I mean when I saw tears in his eyes, I was crying. I know that hurt him a lot, he was very desperate, because he had this elbow problem and injury. And he was really desperate because he couldn't give the best of him. I know he wants to win, he wants this gold for Serbia and for himself. I mean he wants to give his people not just win, but also the proudness."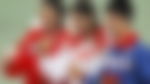 She was also hopeful that Novak would win more Roland Garros titles of which he only has one as of now.
ADVERTISEMENT
Article continues below this ad
"We hope that maybe this year he will. We'll see, I don't want to say anything in advance."
She talked about the probability of him winning the Grand Slam race and cementing his position.
"He needs just a little bit more. For me, he is already great of all times, he's like God, but he needs the numbers you know."
ADVERTISEMENT
Article continues below this ad
Everyone understands deep down that Novak Djokovic has the best chance to emerge as the winner of the Grand Slam race. He's currently performing the best across grand slams. It will be interesting to see if his dominance is challenged in the near future.