'He was Always Ready': Usain Bolt Chooses his Toughest Rival
Published 12/27/2021, 2:33 PM EST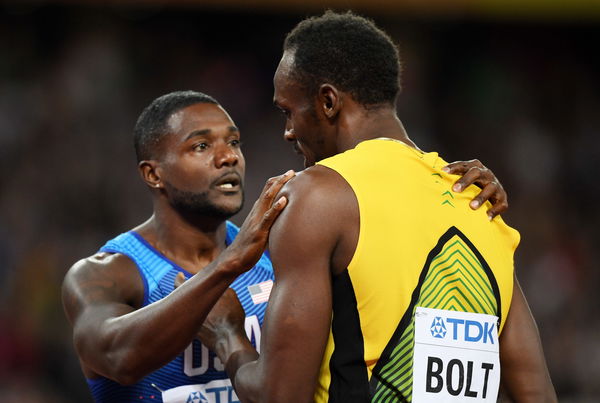 ---
---
Attracted towards sprinting from a very young age, the star athlete Usain Bolt achieved more than he ever imagined. His dream to become the fastest came true in the 2009 World Championships, where he broke the world record.
ADVERTISEMENT
Article continues below this ad
Bolt's world record is still unbeaten, and no athlete has even gotten close to that time yet. Bolt has been challenged several times by different top-notch athletes to prove his title. While the legend is an inspiration to many, he has had his own share of rivals.
ADVERTISEMENT
Article continues below this ad
Bolt is considered a rival by many, but it will be interesting to know who was the legend considers his toughest rival.
Bolt reveals his toughest rival in the sport
Bolt overcame many athletes like him, who had the same dream as his. Bolt, out of all the excellent sprinters, achieved the title of being the fastest.
In a recent interview, the athlete revealed the name of his toughest rival amongst all other sprinters. Bolt considers Justin Gatlin to be the toughest rival in his entire journey as an athlete. According to him, it's Gatlin's mental preparation and attitude towards the competition that makes him different.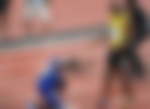 "Justin Gatlin for me was my toughest rival. I think because mentally he was always there. He's always ready to go and he has proven himself to be a championship person," said the eleven-time World Champion, Bolt.
Usain Bolt enjoyed competing with Gatlin and considers it a fun experience.
"I think he was one of my toughest rivals that I ever had and I really enjoyed it. It was fun."
Furthermore, Bolt had fun dealing with the competition and fire they had between each other. It made the game a little more interesting.
Usain Bolt decided to stay away from social media
Bolt had a rough childhood, despite which he kept on trying to reach the peak and put his country on the map. The Jamaican star, who always stays cheerful and positive, did not wish to engage with the negativity on social media.
ADVERTISEMENT
Article continues below this ad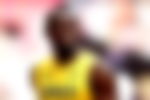 "I was doing well but the transition to professional, it kind of broke up because I started getting injured … then online and people would see you and say, 'Oh, you're not going to make it anymore. You're done. That's it,'" said the athlete.
Not everyone can handle the negativity and the judgmental views people pass over the internet. But fortunately, Bolt found his way to deal with those and decided to stay away from social media.
ADVERTISEMENT
Article continues below this ad