Rafael Nadal started out the season hoping to go a step further in the Australian Open than he did last year. He ended up going out a couple of rounds earlier, losing to Dominic Thiem in a grueling match. Rafa's coach, Carlos Moya, believes things could very well have turned out differently.
After a somewhat disappointing ATP Cup, where he lost to Novak Djokovic and David Goffin, Nadal turned his eye towards the first Major. Last year, he was a win away from finally getting his hands on a second Australian Open title, but was destroyed by Djokovic.
This time around, he could not make it past the quarter-finals, as Thiem downed the Spaniard 7-6(3), 7-6(4), 4-6, 7-6(6).
While it was disappointing to see Rafa lose before he could play Djokovic, Thiem certainly deserved his win. It was an amazing match to watch, no matter the result.
Let's not forget, Australian Open is Rafael Nadal's least successful Grand Slam. That wouldn't really stop Rafa from being disappointed though; he enters every event to win it-nothing less, nothing more.
Rafael Nadal wins 85th ATP title
After the Australian Open, Nadal went on to play at the Mexican Open in Acapulco, where he won his 85th Tour title!
It may not have been the best start to the season for Rafa, but it was hardly the worst.
Unfortunately for him, the Tour went under suspension soon after his Acapulco title. He was also locked in a close battle with Djokovic for the World No.1 spot, which will continue once the season resumes.
Carlos Moya believes Rafa's start to the season was fairly satisfactory.
"The start has not been bad. He did notice some mental fatigue in Melbourne at the Australian Open. He went from less to more during the tournament and could have beaten Dominic Thiem in the quarterfinals, although he was more successful and inspired and was even close to winning the title. Then we went to Acapulco and he played good tennis in conditions that are quite good for him."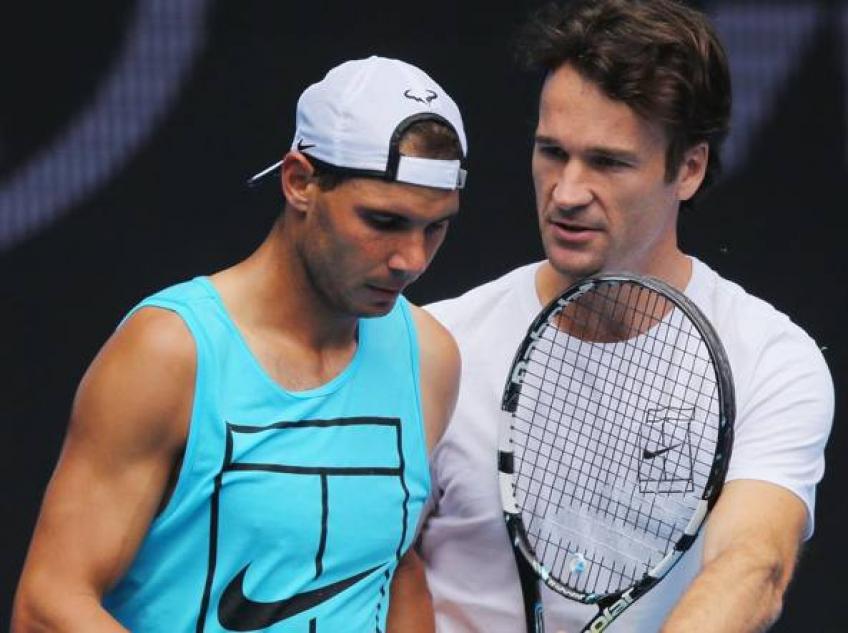 How can anyone talk about tennis, and not mention the COVID-19 situation?
The Indian Wells cancelation took Moya by surprise. In hindsight, he sees that as a warning sign.
"I was ready for Indian Wells, but it wasn't to be. I came back from Acapulco and Rafa stayed there. It was a surprise that they canceled Indian Wells. It was kind of a warning of what was to come."
Yesterday, the ATP officials announced the extension of the Tour suspension until July 13. Wimbledon now stands canceled.
The one good piece of news for Moya and Rafa is that the French Open is still on the cards. It may be just a week after the US Open, but Nadal won't really care.
If push comes to shove, he might just opt to skip the US Open to focus on the clay. However, I expect him to play both events, provided they go ahead as planned.