"He Was Saved By God" – Novak Djokovic's Mother On His Wimbledon 2019 Victory Over Roger Federer
Published 05/10/2020, 12:55 PM EDT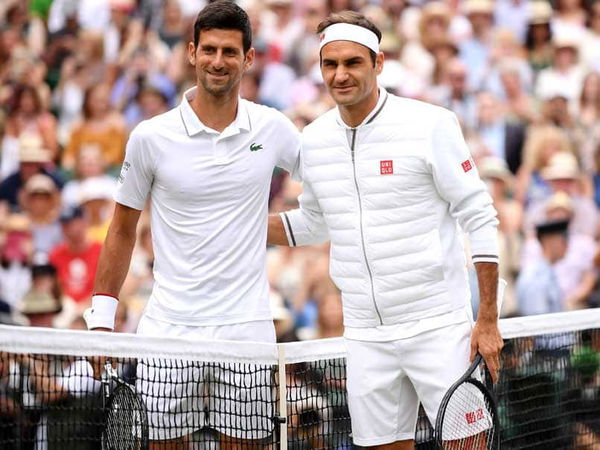 While it's the father of Novak Djokovic who is often called out for his controversial statements on his opponents, his mother Dijana Djokovic has also joined the fray this time. She proceeded to call Roger Federer arrogant in some situations.
ADVERTISEMENT
Article continues below this ad
This was regarding the epic Wimbledon match between the two last year. In a marathon encounter, Novak Djokovic would turn out victorious in a match that stretched over five hours. The All England Club was characteristically rooting for Roger Federer.
WATCH – Roger Federer Suggests Novak And Serena As The Best Baby Names
ADVERTISEMENT
Article continues below this ad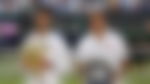 This would rub Dijana Djokovic the wrong way. However, as we know, Novak would overcome the odds to claim the victory. His mother talked to Blick in an exclusive interview which would certainly interest you.
What did Novak Djokovic's mother say about Roger Federer? 
ADVERTISEMENT
Article continues below this ad
Novak Djokovic's mother was scathing in her criticism of Roger Federer. She revealed how the Swiss star acted arrogantly in an already lopsided situation for her son who put all his faith in God in the situation.
WATCH – When Novak Djokovic Gave Up Against Roger Federer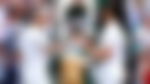 ADVERTISEMENT
Article continues below this ad
"I saw a lot of matches, but Wimbledon was the most difficult last year. In a stadium where everyone was cheering on Roger Federer, we were just a handful of fans for Novak. It's not nice that I'm annoyed by Federer or others at such moments. But it annoyed me because Federer is a bit arrogant. When Federer had two match balls, I grabbed my cross from the Don river. I am a believer, I wear the amulet all the time, it often saved me in difficult moments. I said to myself: 'Nole, you can do it, you've done it twice, you can do it again.' He did it. He was saved by God. Novak also believes in God, he feels chosen. He carries a cross that brings him peace and happiness. It is from the Greek monastery Hilandar. He says his prayers morning and evening."
These words will certainly not be treated kindly by the fans of Roger Federer. The consensus among the majority of the fans is that he is balanced and humble. What do you think of the comments made by Novak Djokovic's mother?