"He Was So Flexible"- Tokyo Olympics Athlete Novak Djokovic In Awe Of Nina Derwael's Physicality
Published 08/10/2021, 12:29 PM EDT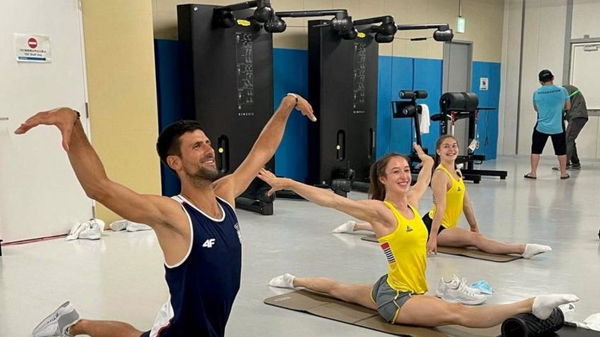 ---
---
At Tokyo Olympics, 2020, Nina Derwael has a fun recollection of Novak Djokovic meeting at the gym in the Olympic village!
ADVERTISEMENT
Article continues below this ad
At the Tokyo Olympics, the two world Belgium gymnasts, Nina Derwael and Maellyse Brass, bumped into the Serb at the Olympic village. Even though several athletes wanted to get themselves clicked with the Tennis World no. 1 however, this picture created hype all over the internet.
WATCH STORY- "Don't Know How That Stuck in There": Eugenie Bouchard Debunks Herself While Promoting Her Home Country Canada
ADVERTISEMENT
Article continues below this ad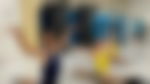 The picture taken shows Djokovic doing a split alongside the famous Belgian gymnasts. "We were actually in the weight room, and Marjorie had seen him (Novak Djokovic)," said Derwael.
"So we thought we would take a photo when he finished. Then, while we were making the big gaps, Novak looked at us and said, "This is even more flexible than what I can do'," said Derwael.
Novak Djokovic reacts to this experience
The Serb was definitely impressed, looking at the fantastic skills of the two gymnasts. However, the Belgians were more impressed with Novak's skills.
"He stands next to me, takes his phone and gives it to his trainer," the Belgian reported. "So I tell him, ok but if you take a picture, I want one too. And so I also gave my phone away. He puts himself in the split and then he goes further and further. But he was still on those hands. So I said to him, "but you have to let go of your hands eh!" And so he opened his arms like me. But I was still amazed that he was so flexible!"
Performance of both the athletes at Tokyo Olympics 2020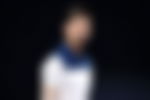 Nina Derwael is a Belgian artistic gymnast. She could successfully bag gold by performing on uneven bars. Not only that, but also the fact that she finished 8th in the women's all-around artistic team event adds more to her status.
ADVERTISEMENT
Article continues below this ad
She is a two-time world champion and a two-time European champion on the uneven bars. In the 2019 European Games, she emerged victorious on the balance beam and in the national all-around championship, twice.
Djokovic lost to Pablo Carreno Busta, in their hustle for the bronze medal. He also withdrew his name from the mixed doubles match for the bronze because of his injury. Leaving empty-handed from the Olympics has therefore been quite disappointing for the Serb. Nevertheless, Novak's father seemed optimistic about his son's future performances. He said that his son will soon be the best athlete ever. "Currently he is one of the best of all time, but very quickly he will be the best athlete ever," said Djokovic senior.
ADVERTISEMENT
Article continues below this ad
No matter what the results were, Tokyo Olympics, 2020 was a wholesome experience!