Head of YouTube Gaming Trolls Dr Disrespect for Dissing Mobile Gaming
Published 11/26/2020, 1:29 PM EST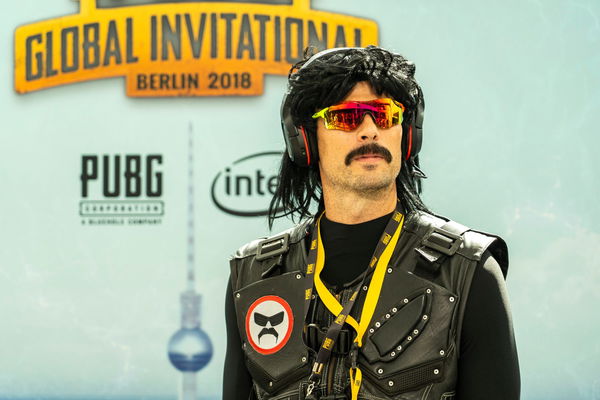 ---
---
When Dr Disrespect is around, controversy is usually just around the corner. Even if it isn't with his antics on stream, Doc always finds a way to come up with something controversial that usually sparks a debate.
ADVERTISEMENT
Article continues below this ad
In the latest of his controversial comments, Dr Disrespect (again) took a dig at mobile gaming and boasted about his expensive setup. Clearly, this was bound to send the mobile gaming community into a meltdown and that is exactly what happened.
Doc said, "I've got 3 state-of-the-art 1ms speed color calibrated monitors staring at me, a keyboard with titan switch optical keystrokes and a mouse that weighs literally nothing backed by a 200k multi pc setup…. ….and you have the guts to tell me mobile gaming is a serious thing?"
ADVERTISEMENT
Article continues below this ad
Subtlety has never been a part of Doc's dictionary, and that was pretty evident here. Obviously, this attracted a lot of hatred from the mobile gaming community, and a lot of the popular streamers spoke up on the issue as well.
1v1 on COD Mobile for $100,000

You on your PC and I'll play mobile

— Ferg (@Ferg) November 26, 2020
So what you're telling me is you spent $200k+ to do something my $600 phone can do?

Ha. Chump. Welcome to the future old man

— Elijah Jackson (@HawksNest) November 26, 2020
Mobile gaming is just to difficult for your old crusty ass fingers to navigate step bro. All I hear is complaining for the old geezer himself. You remind me a lot of Jiraiya, the old pervy sage himself. Ya damn OLD MAN! 😤

— xsᴇᴛ ᴊᴜɪᴄʏ (@xjuicyfruitz) November 26, 2020
And yet, mobile gaming numbers already shred PC and console. That trend continues on a yearly basis, exponentially.

Mobile Esports continue to break viewership records. Free Fire WF shattered Fortnite & LoL numbers.

This is only the beginning! 📱

You're getting old, Dr!

— Ash (@CWA) November 26, 2020
Head of YouTube Gaming Ryan Wyatt roasts Dr Disrespect
The above responses weren't the highlight of this situation. The peak was when the head of YouTube Gaming, Ryan Wyatt, replied with a zinger. He said, "And Nobru is pulling 4x the live viewership than you just playing from his phone".
The 2x should know not to come at me like that again

— Ryan Wyatt (@Fwiz) November 26, 2020
The comment was hilarious considering Doc just moved to YouTube a couple of months ago and is probably one of the biggest streamers on the platform. After his comments on mobile gaming, the thought of a mobile gamer beating his viewership will not sit well with Doc. However, Ryan clarified that his comment was nothing more than friendly banter.
ADVERTISEMENT
Article continues below this ad
Correct. Doc and I have known each other for 11 years and are just dunking on each other. It'll be ok.

— Ryan Wyatt (@Fwiz) November 26, 2020
Interestingly, Doc had actually previously cleared the air on his similar comments about mobile gaming, when he had streamed with Indian YouTuber Sc0ut. But now that he has taken a dig at mobile gaming again, it seems like Doc is never going to believe in mobile gaming.
ADVERTISEMENT
Article continues below this ad
Even though he is definitely entitled to his opinion, Doc should be more open to the potential that mobile gaming has. Mobile Esports have grown exponentially and are on their way to becoming even bigger. Doc may soon regret his statements once he sees how big mobile gaming is, globally. Till then, the 'Two-Time' refuses to believe that mobile gaming can be a 'thing'.