"Hell Yeah!"- Tyson Fury Agrees to Mega Fight With Mike Tyson
Published 05/27/2020, 8:30 AM EDT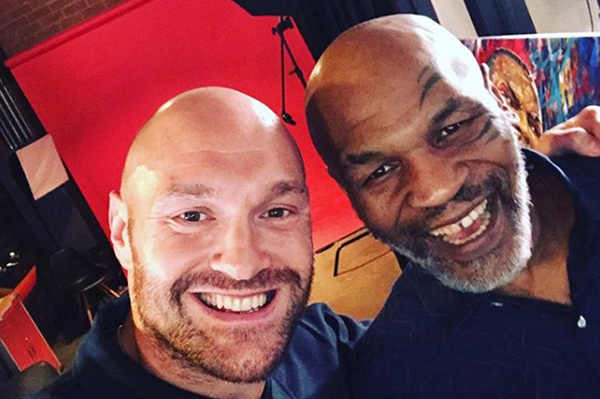 With Mike Tyson returning to the ring, the number offers that surround him for a fight is absolutely staggering. However, the most recent development regarding his comeback fight is making fas scream out in excitement. And the reason of the excitement is a person who goes by the name of Tyson Fury.
"The Gypsy King", who dominates the Heavyweight division today, is apparently all in to fight "Iron" Mike. In fact, he even received an offer for the same. In an interview with BT Sport, he said,
I did get a phone call with a chance to fight Mike Tyson and I was like, 'What?'. "I had a phone call saying, 'Would you like to fight Mike Tyson in an exhibition fight?', and I was like, 'Hell yeah!'"
ADVERTISEMENT
Article continues below this ad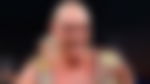 Watching the replenished past champion take on the current King will be a treat for all the sore boxing fans' eyes. Moreover, the two share a mutual respect for one another.
While Fury derives his first name from the former champion, Tyson has always been vocal about his fondness of the Brit. Thus, a showdown between the two will go down as one of the greatest fights in boxing history.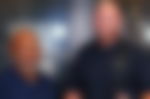 However, no confirmation regarding their fight has surfaced yet. And Fury already has his plate full with the Deontay Wilder rematch and a possible title unification against Anthony Joshua. He said,
"I don't think anything materialized out of it[the phone call], to be honest. I think he's definitely serious about doing some fights or whatever."
Even though the fight between the two might not have winning chances of taking place, Fury did weigh in on a fight that might.
Tyson Fury weighs in on the possibility of Mike Tyson vs. Evander Holyfield 3
ADVERTISEMENT
Article continues below this ad
As soon as Mike posted his training video, Evander Holyfield (57) followed up with one of his own. The two had a relation marred with controversy back in the day. Their saga of in-ring rivalry ended with Mike biting off a chunk of Holyfield's ear.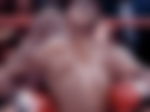 Although they both buried the bitterness a long time back, a third fight now seems in the offing. Here's what Tyson had to say about the same.
ADVERTISEMENT
Article continues below this ad
"He's[Mike] fought Holyfield twice. So, they're both old now aren't they? I think they're a bit long in the teeth, but then again who am I to say anything, what anybody's capable of after everybody's unbelievable stories. I wouldn't try and kill anybody's dreams of doing anything they want. If they're both fit to fight and medically fit, then let them do what they've got to do. It's their life, not mine."
Who do you think Mike Tyson will face in his boxing comeback?