Rangers Player to Head Home Amidst Coronavirus Outbreak
Published 03/18/2020, 6:33 AM EDT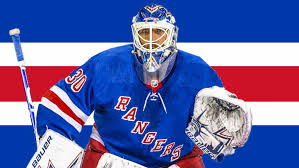 ---
---
On Monday the NHL put out a tweet permitting players to leave their franchise cities and return home. Swedish international Henrik Lundqvist is among the international stars pondering his next move amidst the league suspension.
ADVERTISEMENT
Article continues below this ad
ADVERTISEMENT
Article continues below this ad
Via email, Lundqvist said that he had not decided 100% on his next course of action. However, he indicated that the rapidly changing scene may prompt him to head back to Sweden and lay low for a while.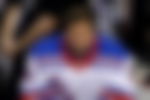 Henrik Lundqvist is not alone
His New York Rangers teammates Mika Zibanejad and Kaapo Kakko have already returned to their European offseason homes.
Canada's Ryan Strome and Julien Gauthier have headed back home. In addition to the above-mentioned duo, Brett Howden and Tony DeAngelo to have left New York and headed back home.
Following the announcement, there could be more players set to leave their respective franchise cities
When can the NHL season resume?
ADVERTISEMENT
Article continues below this ad
Coronavirus has impacted sporting activities all over the world. The NHL is no exception to the enforced stoppages of sport. The League announced a "pause" last Thursday with just a month left in their regular season fixtures. The League remained optimistic about this not being the end of the season.
The Centers for Disease Control and Prevention recommended mass gatherings of 50 people be banned for 60 days. That means the earliest possible date that the NHL can conduct games will be in mid-may. In a memo, the league hinted at reopening training camps in 45 days.
The memo also permitted NHL players to leave their respective team's home cities. However, they are forced to self-quarantine till the 27th of March.
ADVERTISEMENT
Article continues below this ad
No NHL player has tested positive yet
Arizona Coyotes' defenseman Aaron Ness tested negative for the Coronavirus. As of writing this article, no player in the NHL has contracted the virus. However, fears remain as the NHL and the NBA teams share arenas and locker rooms. NBA has seen 7 players including Rudy Gobert and Kevin Durant test positive for the Covid-19