Henry Cejudo makes his own pound for pound list and calls out Shevchenko to sign the contract
Published 08/17/2019, 12:31 AM EDT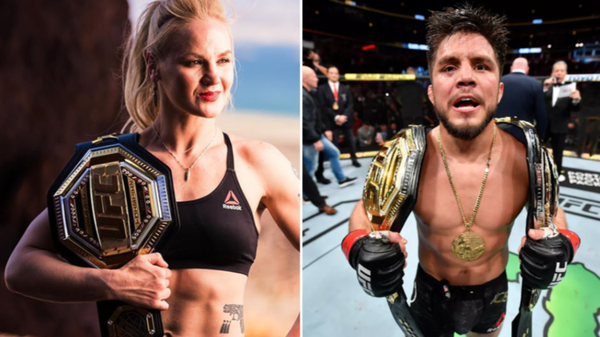 ---
---
The Olympic gold medalist and the two-division champion, Henry Cejudo has been the talk of the town ever since he won his second title at bantamweight and became the two-division champion. The King of Cringe, Cejudo previews the upcoming UFC 241 fight card in his recent interview and also reignites the fire with Shevchenko.
ADVERTISEMENT
Article continues below this ad
Cejudo and Valentina Shevchenko have been firing shots at each other on social media about a new intergender title, which is another gift to the world from the king of Cringe. Cejudo called Shevchenko out after her win in Fight Night Uruguay. Shevchenko took it very sportingly and replied she is open to the challenge. And now, in his recent interview Cejudo said that
"I am such a gold digger. Valentina if you are watching this, let's do it. Sign the contract and send it over."
ADVERTISEMENT
Article continues below this ad
First, Cejudo called Diaz vs Pettis the people's main event and the fight between Paula Costa and Yoel Romero the fighter's main event. Henry Cejudo is a friend and a training partner of Paula Costa and he had all the nice things to say about Costa.
He said Yoel Romero will finally meet his match when he faces Costa and might even lose the fight. Cejudo said that he admires Romero, but Costa's wrestling and vicious knockout power may be troublesome for Yoel. Costa is an up and coming fighter in UFC with an undefeated streak and Yoel was a former title contender. these two will be heading each other at UFC 241 on 17th Aug.
When asked about the Diaz vs Pettis fight, Cejudo said that it's a tough fight for Nate. Pettis is a vicious and more creative striker and it won't be surprising if Pettis knocks him out. However, he also said that Diaz has a Mexican pressure approach through which he may overwhelm Pettis as the fight goes on.
Henry Cejudo comes from the wrestling background and it's no secret that he looks up to Daniel Cormier. When asked about DC vs Stipe, Cejudo had an advice for the former champion Stipe. He said Stipe needs to keep his emotions under check and not get into DC's pocket. Stipe lost to DC last year in a similar fashion by being over-aggressive before DC knocked him out in a clinch.
ADVERTISEMENT
Article continues below this ad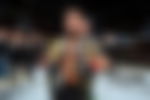 Not only that, but Cejudo also made him own pound for pound list. Jon Jones, Demitrious Johnson, Daniel Cormier, and Fedor were on the list of the CCC, Cejudo. Well, after winning two titles at two different divisions, Cejudocan can be considered one of the greatest to do it himself. But he said that in the Mount Rushmore for MMA DC would surely be there along with others.
Apart from that, he also mentioned that he won a gold medal at the Olympics.
ADVERTISEMENT
Article continues below this ad