"Her Opinion Does Not Matter": Alexander Zverev Hits Back at Martina Navratilova's 'Pat-A-Cake' Comments
Alexander Zverev survived a tough contest against Borna Coric in the US Open 2020 quarter-finals. He had started the match badly but rallied back to win 1-6, 7-6(5), 7-6(1), 6-1. While Zverev was playing, women's tennis great Martina Navratilova opined that the German star would not win against the best players with such displays.
She used the term 'Pat-A-Cake tennis' to describe Zverev's game. While Zverev did not understand it at first, he was not happy about it when someone explained what it meant. He then responded strongly to Navratilova.
Zverev's gameplay of just getting the ball back in play did not impress Navratilova one bit, and so she termed it 'Pat-A-Cake tennis'. Zverev certainly struggled to get past Coric and did not play his best tennis.
Alexander Zverev responds to Martina Navratilova
Zverev hit back at Navratilova, saying that the 18-time Grand Slam winner should take a look at his record against some of the top players, Roger Federer and Novak Djokovic in particular.
"Maybe she should look at my record against the big guys. Maybe she should look that I'm positive against Roger and maybe she should look that I've beaten Novak on multiple occasions in big matches and finals," Zverev responded, in his post-match interaction.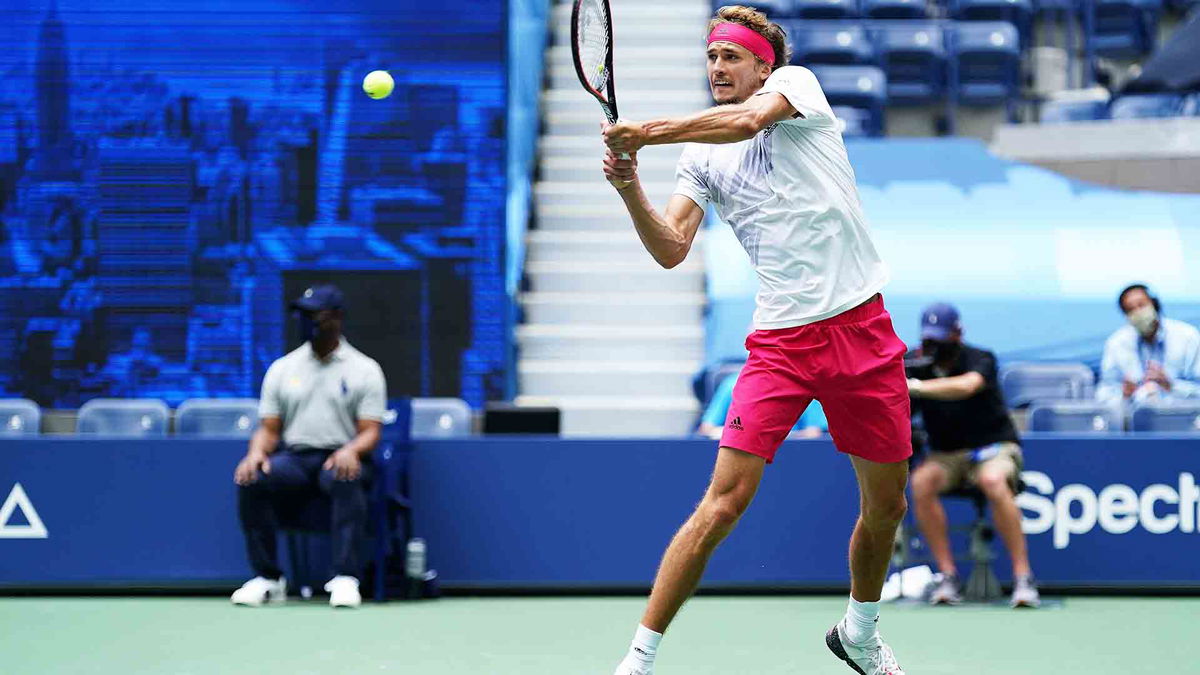 Zverev said that the win is important at the end of the day. "And I'm in the semifinals. And sometimes not playing your best and finding a way is more important than playing your best," he continued.
The 24-year-old then said that Navratilova's opinion does not matter to him.
"But she's a Grand Slam champion, as well, multiple Grand Slam champion, she's respected, but her opinion right now does not matter to me."
Good shot at winning the US Open 2020
Zverev has beaten Novak Djokovic twice in his career. One of those wins was in the ATP Finals title match in 2018. He had also beaten Roger Federer in the semi-finals of the same tournament. Moreover, Sascha has also defeated Roger on three other occasions.
Alexander Zverev is now one of the favorites to win the US Open 2020, especially after Novak Djokovic's exit from the tournament. Two of his biggest rivals, Dominic Thiem and Daniil Medvedev are in the other half of the draw.
Zverev is into just his second Grand Slam semi-final. He had reached the Australian Open semi-finals earlier this year, where he lost to Thiem in four sets.