Flashback IPL 2013: Herculean Gaylestorm Strikes Pune
Published 04/24/2017, 4:28 AM EDT
---
---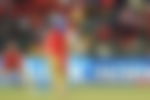 Christopher Henry Gayle, or the Universe Boss as they now call him, is the brutal force behind the Gayle storm. Gayle is a weapon of mass destruction in T20 cricket. On a good day he can just lift everything and anything out of the park. He's a nightmare for even the best bowlers and all this because the big man has some maniacal innings to his name. One of the most memorable of these was his 66 ball 175* against the Pune Warriors India back in IPL 2013.
ADVERTISEMENT
Article continues below this ad
Exactly four years ago i.e. 23 April 2013, a set of bowlers from the Pune Warriors India were in for a nightmare they would probably never be able to wash out of their memory. For Chris Gayle had entered Beast mode and played a brutal knock.
ADVERTISEMENT
Article continues below this ad
On winning the toss the PWI skipper Aaron Finch chose to bowl first, having no clue about the horror that was in store. Batting like a monster it almost seemed a computer game with all the cheat codes activated! Chris Gayle let the misery of bowlers prevail and ruthlessly powered himself to the fastest T20 hundred. He not only shattered a ton of records but also dreams, and economies of the bowlers along with morale of the opposition players.
To add onto the misery South African player AB De Villiers played an eight ball cameo at a strike rate of almost 400. RCB ended up on 263-5 in their 20 overs. And well, the day belonged to this big man from West Indies for he returned with the ball to take two wickets too and RCB walked past the finish line with utter ease
Here are some numbers and records from that innings;
30 the number of balls taken by Chris Gayle to reach his 100. The fastest 100 in T20s.
175* the highest individual score in T20s.
66  the number of balls required by Chris Gayle for his score of 175*.
263-5 the highest team total in T20s.
17 the number of sixes hit by Gayle in the match, the most by an individual in a T20 innings.
2-5 Chris Gayle's bowling figures in the match.
21 number of sixes hit by RCB in that match, the most sixes for a team in T20s.
17 the number of balls it took Gayle to score the first 50 runs.
13 the number of balls it took Gayle to score the next 50 runs, to reach a 100.
ADVERTISEMENT
Article continues below this ad
31 number of runs scored by AB De Villers in his 8 ball cameo.
130 The number of runs by which RCB won the match.
Well if you wish to revive your memories of this monstrous knock, below is a video of the same, the knock doesn't seem any different from highlights! Well that's the magic of Chris Gayle!
ADVERTISEMENT
Article continues below this ad
https://www.youtube.com/watch?v=56Fpy00NB44