"Here are my suggestions" – SypherPK On Fortnite Season 3
Published 04/19/2020, 6:14 AM EDT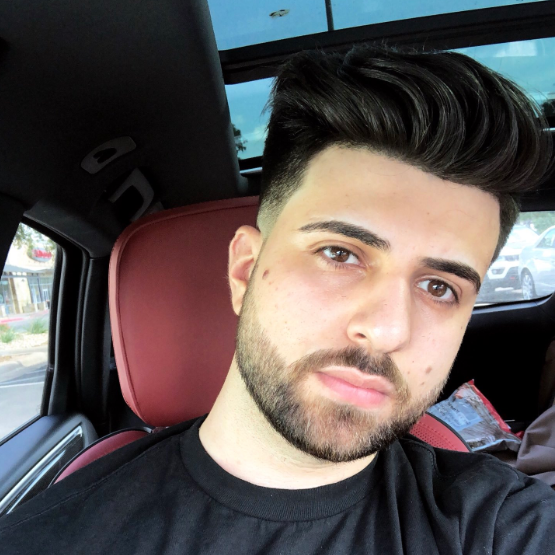 ---
---
Fortnite rolled out its latest update, and also extended Season 2 till June 4th, 2020. SypherPK kept making videos about how to make Fortnite better. In order to return to its former glory, these are the things SypherPK believes are necessary inclusions. His new video talks about whatever he wants in Season 3.
ADVERTISEMENT
Article continues below this ad
We have witnessed SypherPK criticizing Epic Games developers for their lack of communication. He also came clean about the fact that he is appreciative of what is supposed to be appreciated. We understand that in these trying times, significant modifications are a big issue. However, small efforts do go a long way. 
What Are The Elements Fortnite Needs In Season 3?
ADVERTISEMENT
Article continues below this ad
Performance issues include -" increase in pings, FPS problems, lags, and people phasing through builds.". SypherPK hopes that Epic has an actionable plan for all these issues because this affects the gameplay directly. 
The second thing he mentioned was the Arena. He said it definitely needs some modification, and we couldn't agree more. People need a purpose to play Arena, even when there is no FNCS. Without FNCS, not a lot of people generally play Arena. He said, "I would like for Epic to rework Arena, have a true leaderboard.". Rewards for people who grind Arena would automatically attract people to play it more often.
ADVERTISEMENT
Article continues below this ad
The next point was about updates, and this takes us back to the golden-era of Fortnite. Updates were rolling out every two weeks. However, that is difficult considering the pandemic work-from-home situation right now. Although, SypherPK hopes that something close to that would definitely make a difference. New content, guns, small changes would be significant. 
What Are The Major Issues Which Need Attention?
SypherPK said, "they need to add more mobility.". He mentioned the various ways of accelerating the mobility issue. "Rifts, more launchpads, glider redeploy or come up with some new stuff.". These do make sense as moving across the map is quite a slow process right now. 
ADVERTISEMENT
Article continues below this ad
He did mention that he is not asking for old things to come back, anything new would do. "Things that will make the game have more mobility without the frustration of getting run over.".