Here Are Some Valorant Tricks Straight from Shroud's Handbook
Published 02/15/2021, 1:57 PM EST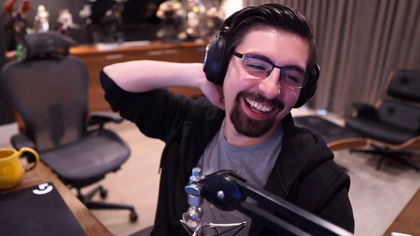 ---
---
Riot Games has been pushing hard to build a functioning competitive ecosystem for its tactical shooter title, Valorant. The company is really optimistic about this title and it believes that it can raise Valorant to the competitive stature that League of Legends holds. Riot's MMORPG title, LoL, celebrated its ten-year anniversary last year. Currently, the game boasts a massive competitive scene on the global scale and is one of the most popular MMORPG titles out there.
ADVERTISEMENT
Article continues below this ad
With a competitive scene that is relatively very new, many players are trying hard to make a name for themselves. For those of you who currently play Valorant, the time is ripe and the hall of fame is yours for the taking! However, with a lot of hardened pros from other games (mostly CS: GO) competing in the game as well, the stakes are quite high.
However, you can hone your skills by using the tricks that many of the pros use. And to give you a head-start, here are five tricks that Shroud uses while playing Valorant.
ADVERTISEMENT
Article continues below this ad
Further reading: "It Is One of the Most Disgustingly Egregious Situation That We as COD Players Have Ever Faced" – Optic HECZ on the COD's Need for an Anti Cheat
The Shroud handbook of becoming a Valorant pro
Having an arsenal of your own
This is something Shroud has done multiple times. The trick is to keep more than one primary gun handy, just in case. While you are holding your ground, look around for dead opponents/teammates and their weapons. Choose a suitable one, and swap it with your current one, while moving towards your selected vantage point. Note that this trick only works when you are holding ground, for instance, while guarding the spike, and so on.
Valorant players love pushing through the smoke
Unlike in CS: GO, players in Valorant almost always push through their smoke. A good example would be at the doorway in the Ascent A Site. If there is smoke in the doorway while you are closing the door, nine out of ten times there will be an opponent pushing through it. So, if you make it a point to fire at smokes, there is a big possibility that you might bag a kill, or even more.
Do not peek from the same angle twice
Now, this is something that is quite simple and common. Not only Shroud, but a lot of other players use this tip. Once you peek, you are giving away your position, and the next time you peek from the same angle, there might be someone waiting to ambush you.
Watching multiple lanes consecutively
ADVERTISEMENT
Article continues below this ad
Since a majority of Valorant maps have a layout marked by lanes, there are only a few fixed ways of getting to a site. So, once you have cleared out one lane, make sure to check the others as well. This is so that the enemy does not end up successfully flanking you, thus catching you off guard.
Positioning yourself and teammates at re-fraggable angles
This is something that Shroud has always been doing in FPS games. You must place yourself and your teammates in a position where they can trade a kill in case an opponent attacks you. This means that your teammate must be in a position where they can take your attacker out from his/her blind spot. However, remember that you can use this strategy while anticipating the opponent or while holding your ground.
ADVERTISEMENT
Article continues below this ad
These are quite simple tricks, but it can get quite hard to implement them while playing. However, with practice, you can play like the G.O.A.T. as well. Maybe even better!