Here's What Allyson Felix Wants Her Daughter To Learn From Her Journey To Tokyo Olympics 2020
Published 08/15/2021, 3:04 PM EDT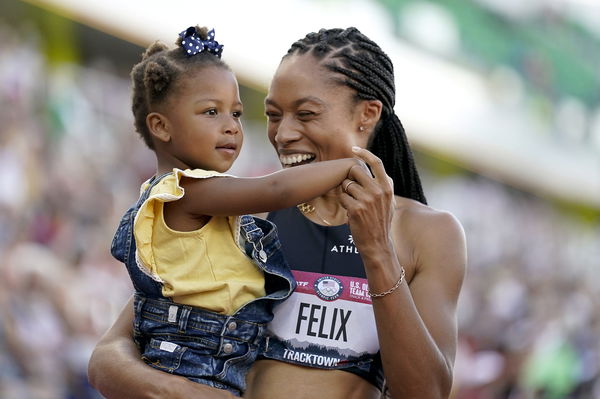 ---
---
Wanting her daughter to follow in her footsteps, Allyson Felix induces inspiration in all her fans all over the world!
ADVERTISEMENT
Article continues below this ad
Allyson Felix- what a stunner!
Felix is an American athlete who's recently bagged 2 medals at the Tokyo Olympics. Having a remarkable career in several events such as 400, 4×100, 4×400 and 200 meters, she's indeed a star. Having won 7 golds, 3 silvers and 1 bronze, there is no entity that seems to stop her from her stride towards excellence. Not only is she the best American female athlete in today's time, but also one of the most inspirational mothers.
ADVERTISEMENT
Article continues below this ad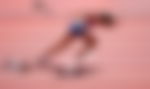 Allyson Felix talks about Saysh
In 2019, Allyson launched her own shoe brand- Saysh. In particular, she found this brand to empower women by creating a community wherein women create their own shoes and wear them with pride. Apparently, the Tokyo Olympics was her last Olympics as a professional athlete but, it was also her first time as a mother.
WATCH STORY- Serena Williams' Coach Patrick Mouratoglou Slams Tracy Austin's Views on On-Court Coaching During Matches
After the launch, which was covered by Vogue, she said, "I want to show my daughter, Camryn, that we do things with character, with integrity, and that we don't give up." Adding to that, she said, "I'm proud to have fought to make it to this moment."
Not only this, but she also said, "At Saysh, women are at the forefront," she says. "We're designing products for women, by women, and we pride ourselves on having an equitable, majority-women team."
Allyson Felix's message to her daughter
In the year 2018, Felix gave birth to her daughter, Camryn. Unfortunately, in 2019, she broke up with her then sponsor Nike because of the circumstances related to her childbirth. She talked about it in full force in a powerful New York Times. She faced a 70% pay cut in her sponsorship because of it.
ADVERTISEMENT
Article continues below this ad
"During my pregnancy, I faced a gender injustice that I couldn't run from," she tells Vogue. "My employer [Nike] did not support my maternity in a way that I could be proud of." With no big shoe sponsor this year, Felix decided to take matters into her own hands. But instead of finding the right performance shoe, she decided to channel her frustrations into creating an athleisure sneaker under her new brand, Saysh."
ADVERTISEMENT
Article continues below this ad
Allyson had a special message to convey to her daughter. She said on CNN, "Yeah, there is so much I want to explain to her and tell her about the past couple of years of overcoming all this adversity. But the big thing is standing up when something is not right. Know your worth and value and do things with character and integrity and I hope she can see that through my life and I can kind of give her those tools to navigate the world. But, that's the biggest lesson I want her to learn".
With great certainty, it can be said that legends like her are rare to find, but important to embrace. Kudos to her for igniting a spark of inspiration among the young athletes!