Here's Why MultiVersus Is a Better Rival to Super Smash Bros. Ultimate Than Nickelodeon All-Star Brawl
Published 11/19/2021, 8:00 AM EST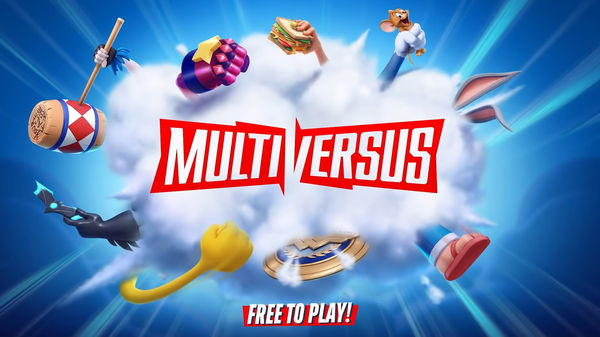 ---
---
Ever since players received the first glimpse at Warner Bros. upcoming title MultiVersus, the platform fighting community has definitely come alive. For years, the genre centered on Nintendo's iconic franchise in Super Smash Bros. However, with the recent release of Nickelodeon All-Star Brawl, it seems like the series finally has some competitors.
ADVERTISEMENT
Article continues below this ad
While MultiVersus will release in 2022, it looks like the game has serious features. With All-Star Brawl receiving mixed reviews from the community, the upcoming Warner Bros. title might already have the edge over it.
ADVERTISEMENT
Article continues below this ad
MultiVersus schools Nickelodeon All-Star Brawl with customization and authenticity
The Super Smash Bros. series for years has provided different match combinations and settings for players to change. MultiVersus will focus a lot on 2v2, with Co-op being a major focus. However, it will also include 1v1 and 4 player free-for-all modes which should excite fans. Along with that, customization doesn't end there as players will have access to different perks and skins for the many characters in the game. Additionally, each character will have fighting styles like Mage and Brawler as well.
Other than that, the developers at Player First Games have huge aspirations when it comes the characters' authenticity. Many of the characters in the game will be voiced by the people who have made them iconic. While the legendary Kevin Conroy will take up the mantle of Batman once again, Matthew Lillard will also return to voice his iconic Shaggy. Moreover, Maisie Williams from Game of Thrones will play her popular character of Arya Stark, along with George Newbern, who will play Superman and John DiMaggio as Jake the Dog from Adventure Time.
Different take on the genre with free-to-play
ADVERTISEMENT
Article continues below this ad
Along with that, MultiVersus feels like it's not trying to be a clone of the Super Smas Bros. While everyone loves the iconic Nintendo franchise, fans have had to desperately wait for something new, which seems to be like this game's USP. The game's free-to-play, but it seems like the title might offer microtransactions for cosmetics like skins. Even then, it has the edge over Nickelodeon All-Star Brawl, which as of right now doesn't have any voice acting. So, there's no Tom Kenny and Bill Fagerbakke to play SpongeBob SquarePants and Patrick Star, respectively.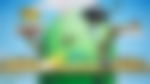 Along with that, Nickelodeon even with the amount of iconic cartoons it has produced can't compete with the stacked lineup of Warner Bros. With IPs like DC Comics, Cartoon Network, and movie franchises like The Lord of the Rings and Harry Potter, the game will have a lot of very popular characters. In the end, Nickelodeon doesn't have the star power to match a roster like that.
ADVERTISEMENT
Article continues below this ad
Nickelodeon All-Star Brawl might soon see some voice-acting as rumors have swirled around a possible addition. However, even then, the game lacks a lot compared to MultiVersus, and Player First Games hasn't even shown all their cards. With more information set to drop soon, it seems like MultiVersus might have the upper-hand right now.
WATCH THIS STORY: Top-Selling PlayStation, Xbox, and Nintendo Consoles of All Time